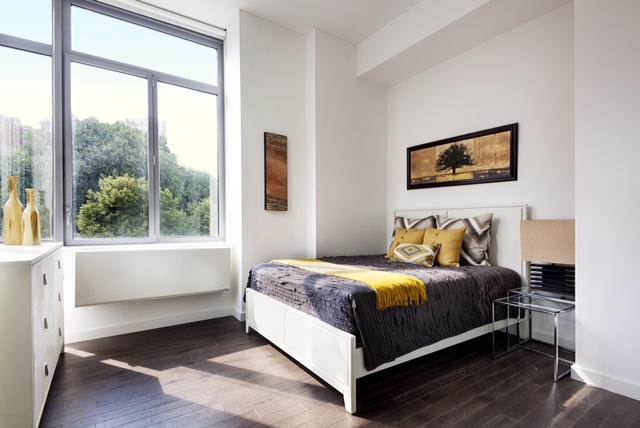 This duplex unit facing Morningside Park is one of the last 2 units to sell in the new development on the corner of Central Park North and Morningside Park.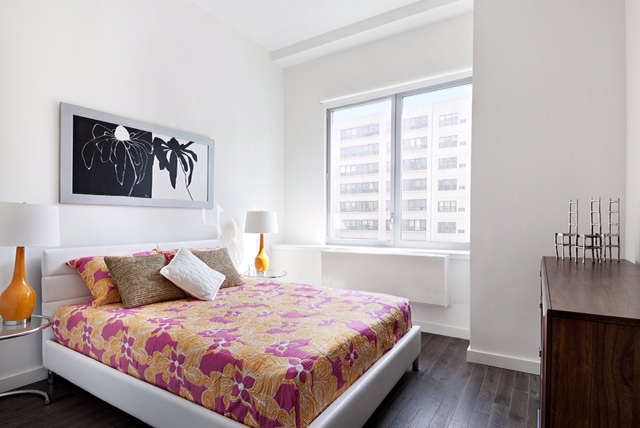 Left empty, buyers were utterly lost as to how to position furniture in the bedrooms.  Square living displaces always cause confusion . . .  this one was no exception.  The broker successfully convinced the developer to stage this Unit so buyers could see the space's possibilities and not the quirks.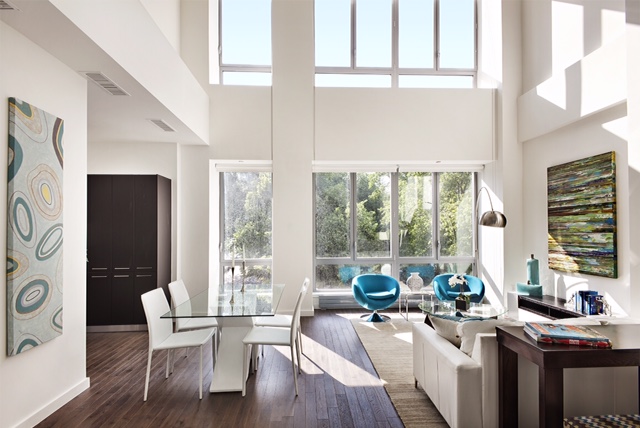 Playing off the green and blues from the park trees and sky, we transformed the main floor into the perfect place to lounge, dine and entertain.   On the upper level, we used properly scaled furniture to show how both bedrooms can accommodate the needs of a  single person, a couple or a family.  We anticipate a lot of traffic and interest for this duplex.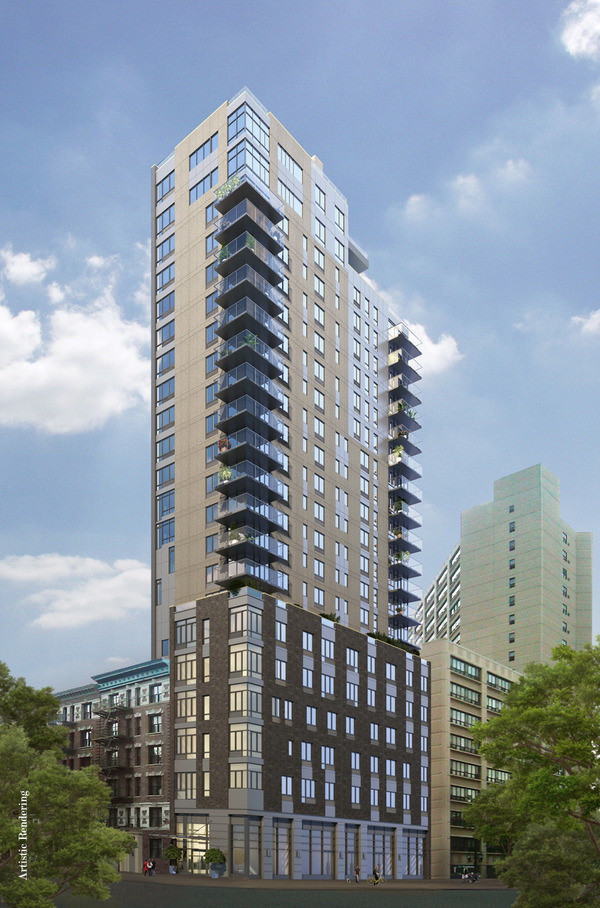 The building is also known as One Morningside Park. With views of  the park and the cathedral of John the Divine, it is a terrific, up and coming spot.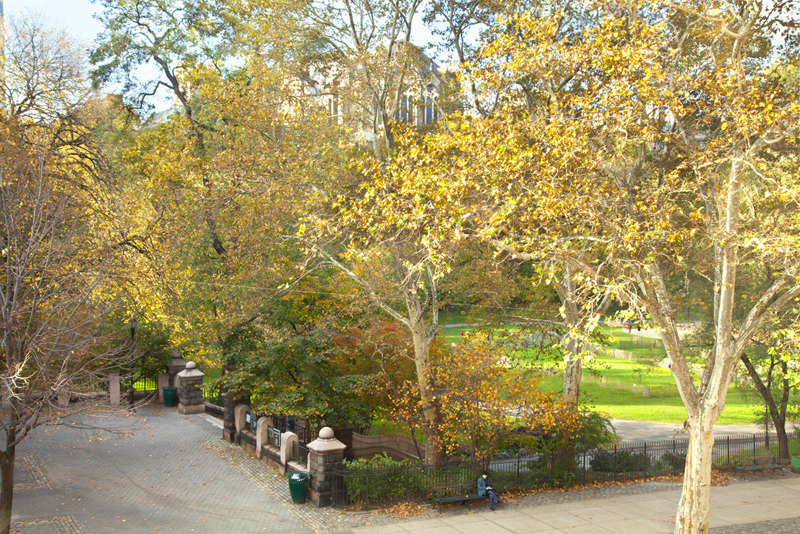 It's a low floor – #2A – asking $2.5 million. Yet it is beautifully renovated and a terrific space.