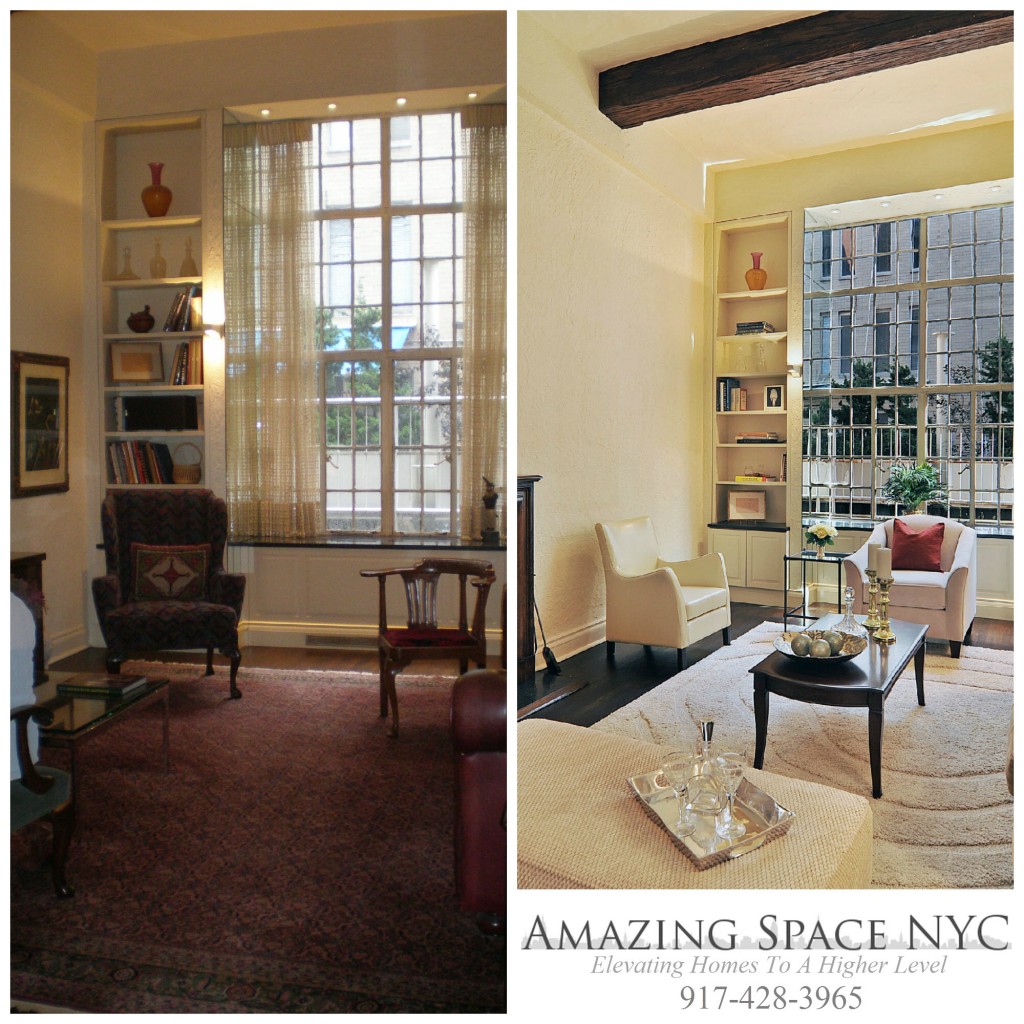 It's not that the room looked bad, it just didn't look its best.  Nor up-to-date. Nor particularly enviable.
Although located in a beautiful pre-war building nestled in the heart of an Upper Eastside affluent neighborhood, the decor of this duplex co-op apartment was not appealing to the buyers who desired a home in this zip code. Home Staging New York is as much about understanding the buyer as it is about maximizing the look of the space.
ASNYC's Staging plan included painting several rooms, removing all existing furniture, removing over 50 per cent of the artwork, cleaning carpets and windows, buffing wood floors, and replacing light fixtures in the bathrooms and in the dining area. Light-colored fabrics on transitional style furnishings coupled with minimal artwork was strategically placed to allow buyers to focus on the fireplace, the 13 foot ceilings and the open floor plan of the living space.
Prior to Staging, this property sat on the market for nine months without a single offer.
Eight weeks after it was staged, it received an offer at full ask price.
To inquire about these results for your property, and about Home Staging New York in general, please call 917-428-3965 —> Amazing Space NYC.