Well, let's start by saying – oops!  Little did I know that the NY NOW 2015 show would only be open for 5 hours today.  I arrived at 10:30am, ready to tackle the aisles and aisles  of textiles, rugs, furnishings, accessories, linens, lighting and art but only managed to cover about 1/3 of the show.  Enjoy the recap: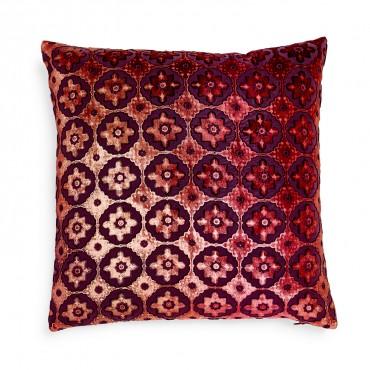 Moroccan and ikat patterns are STILL hot, as was seen in pillows and coverlets from Kevin O'Brien Studio.  These ombre, velvet pillows add a luxurious layer to any sofa or bed.  While the leopard and dots were my favorite patterns, the moroccan tile was also very eye-catching. These are not inexpensive pillows, my friends.  At ABC Home's flat iron store, Kevin O'Brien's crushed and burned out velvet creations can cost between $275 and $350 a piece.  And it is very hard to stop at just one!
Metallics in textiles are also still in-style (actually Kevin O'Brien introduced a decorative pillow in ivory with gold metallic accents – very tasteful).  As for color trends, the range was enormous: we saw pillows in bright Izod-inspired hues to handsome and regal navy blues and deep chocolate browns to creams and beiges.  Basically whatever your primary color is for a staging plan can be found in textiles. One of my favorite houses for pillows continues to be V Rugs & Home based out of Miami.  I just love how simple and elegant their pillows are, and this year they added some whimsical poof ottomans to the booth.
Stagers who handle terraces and patios are endlessly searching for realistic shrubs and hedges.  I found a great resource at NY NOW.  New Growth Designs based out of North Carolina displayed an assortment of boxwoods, from hedges to balls to topiaries as well as beautiful orchards, hydrangeas, roses and ferns.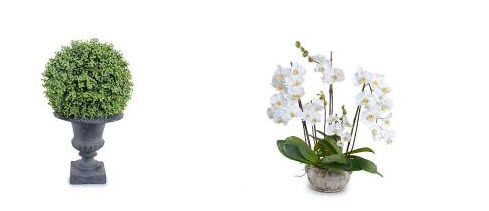 The warm metals are still HOT, and was proudly displayed by vendors such as Emporium Home.  Mirrors, furniture and lighting all featured warm gold and brass tones.  Check out the sputnik chandelier with rock crystal bulbs – what a statement!

And Mr. London also featured warm brasses in their booth.  I am so happy that this trend is still on fire.  It gives Stagers so much more flexibility when designing a room!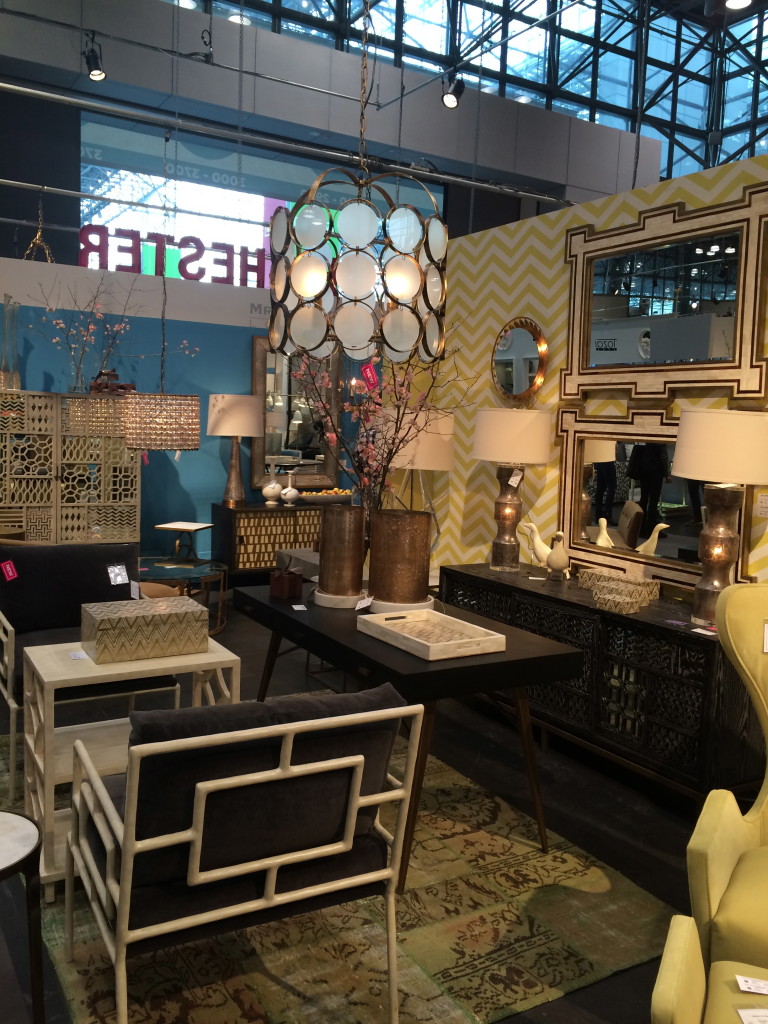 And another metal was very popular at Shiraleah (based out of Chicago) – COPPER!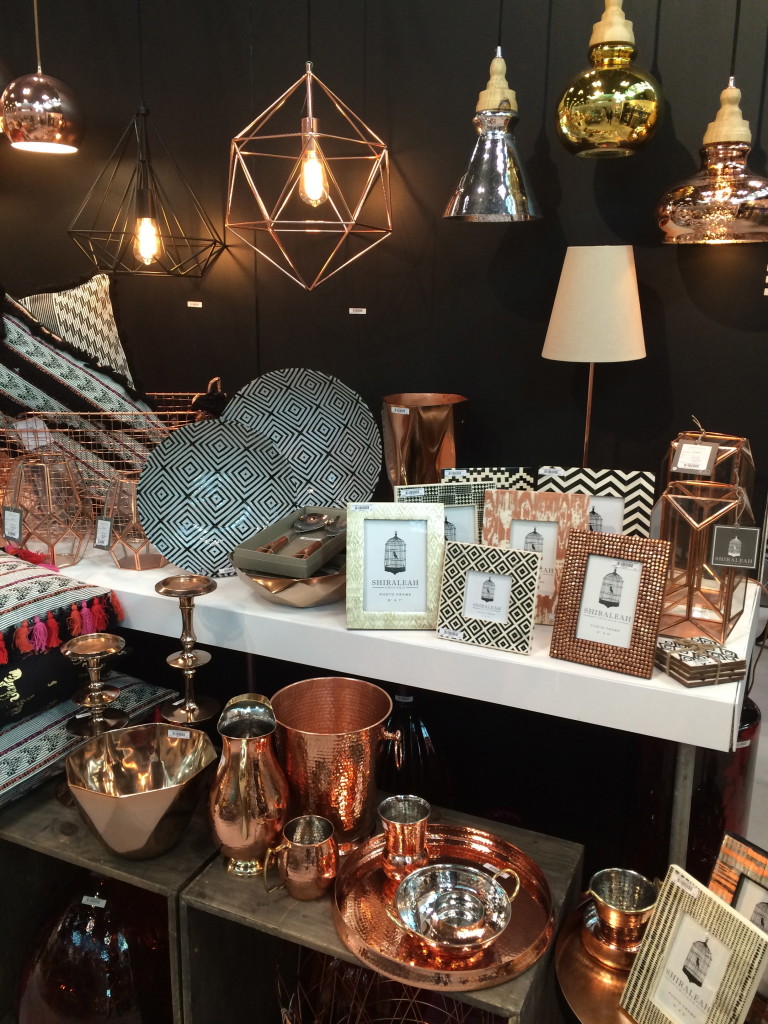 Last year my favorite find in accessories were trays and mugs in Pantone color ways.  So fun and add a great splash of color when staging a kitchen or dining room.  This year, I had a few faves.  One of them is the line of linens, trays and high ball glasses from August Morgan.   Kate Hersch, originally from the north shore of Long Island (like me) created a line of affordable accessories that will certainly add a bit of whimsical humor to a staging design. Here are some of her napkin designs:

My assistant and I were ready to take a nap when we felt the premium bamboo linens from Cozy Earth.  Temperature regulating and hypoallergenic . . . . and as soft as silk. And for backgammon fanatics, you must check out Vive Designs based out of Brooklyn.  The boards come in either acrylic, snakeskin or lacquered finishes.  Stunning!  And Made Goods won my heart with their teak and resign blocks that be used as decorative objects or book ends.  They also have accent tables to match.  I love how these 2 materials work together. It is a marriage of Organic and Modern.  Doesn't get much better than that.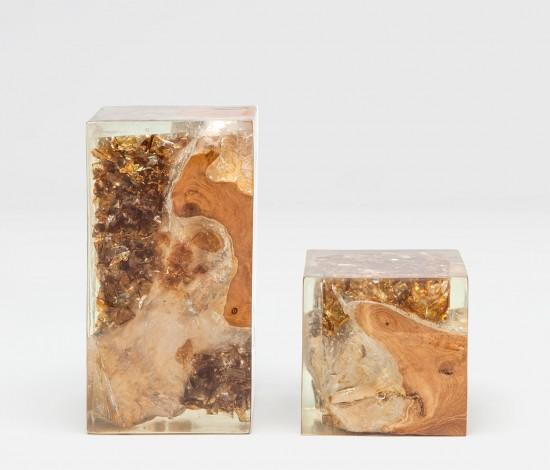 Don't THESE nesting tables look familiar?????