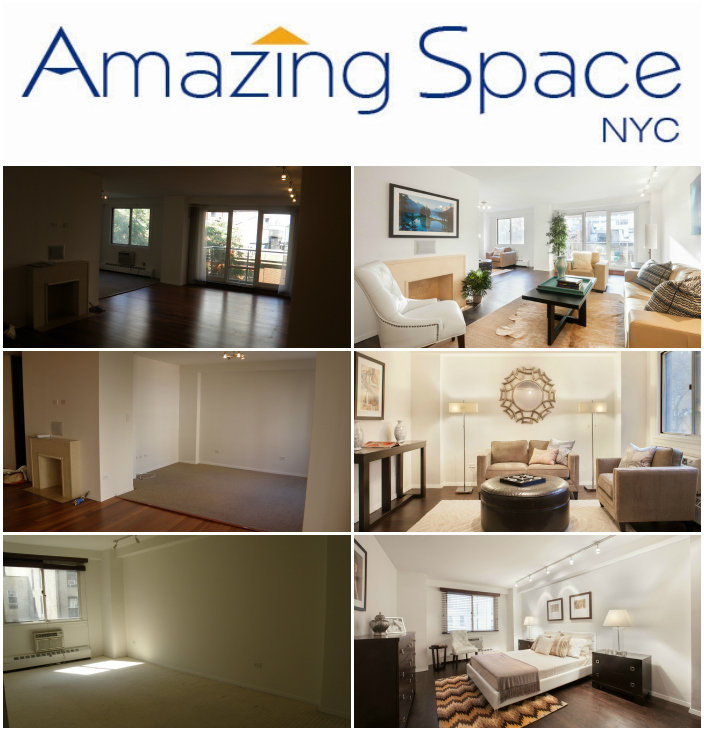 This 2 bedroom/convertible 3 near Union Square offered buyers no reason to look past the foyer.  After being "welcomed" by vinyl wallpaper that was supposed to resemble wood paneling, buyers were bombarded by a wall of mirrors that reflected the mechanicals on the roof of the building across the street – awful.  Off the living room, the floor of the den" was covered in cheap, worn-out carpeting.  Outlet covers were missing.  Worn-out, dirty sheers dressed the living room windows.  A faux fireplace, with no purpose, sat right in the center of the main living-dining space.  The windows were filthy and there was nothing on the terrace that invited buyers outside to enjoy the tree-top view.  After the sellers executed our extensive renovation plan, we brought in furniture, art, rugs, accessories – and a really good cleaning crew – to transform the 1,600 square feet of space from blah to "AH!"
The Living Room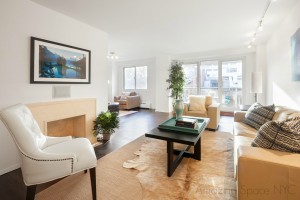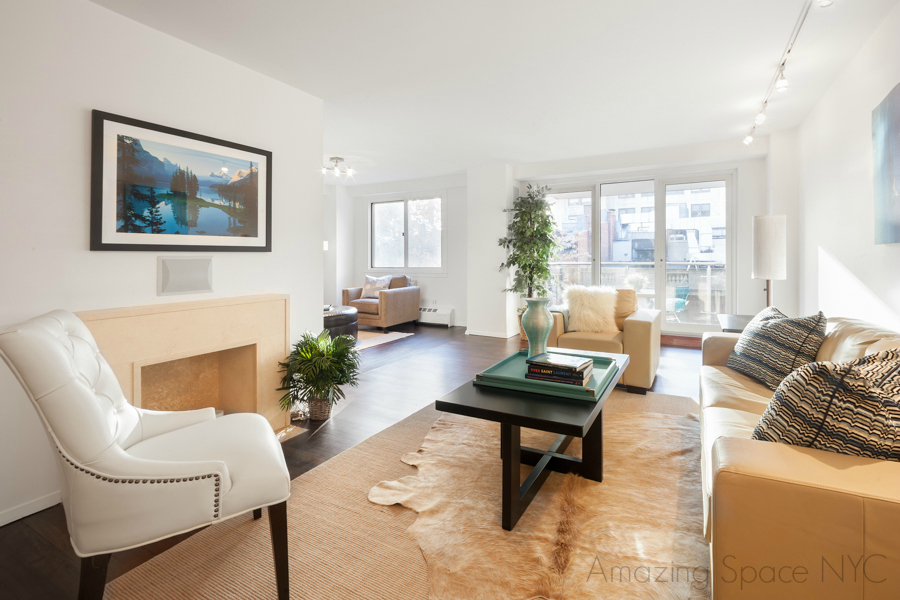 As you can see, we have cleaned the space up so that it sizzles with style! From the hide rug, to the mix of leather furniture, this room now shows great light, views and expanse.  We kept the colors neutral, with just a quick pop of color in the art.  The pieces on the coffee table suggest a relaxed style that's casual yet ready for company at any time.  Big fat cushions echo the luxurious notes of the leather inviting you to sink in and call the place home.
The Den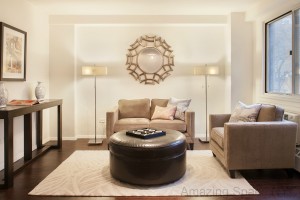 It is simple . . .  then simply fabulous!
A contemporary setting does not have to feel cold. Here we have standard lamps and a fun, textured mirror to warm up the space. Plus, a game on the ottoman.  You don't need to SEE at TV to know exactly where you'd put one to be comfortable in that room.
The Master Bedroom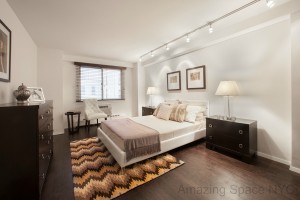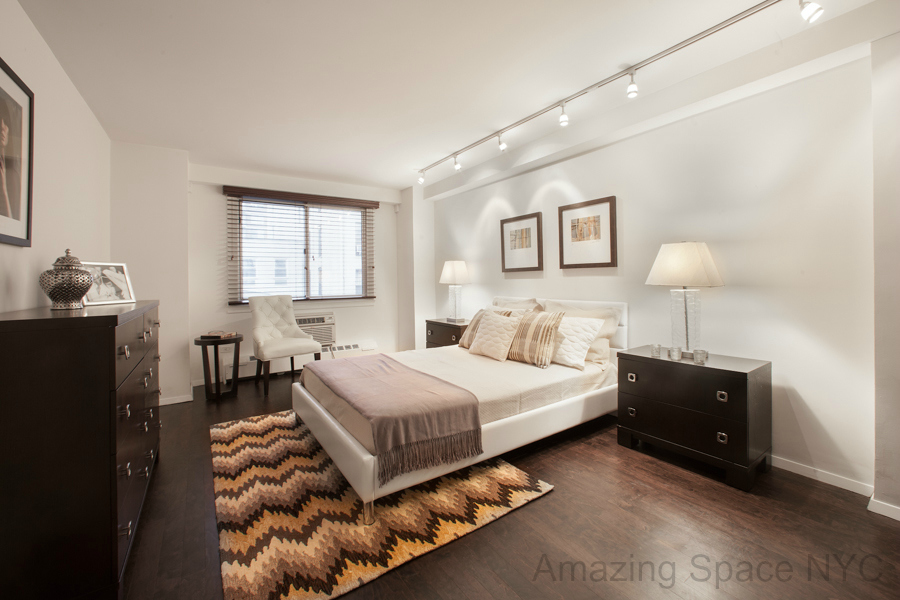 This master bedroom offers the perfect retreat from the kids and the noise of the city.  The worn-out carpeting was replaced with wood floors that were stained to match the rest of the apartment.  The color combination of the bed linens amplify the varied textures of the art, wood tones and light leathers. Overall, this master bedroom is now sexy and appealing to both the man and woman of the house!
For an estimate on staging your New York City home for sale, please call Debbie at 917-428-3965