This Clinton Hill historic home was a renovation that maintained a lot of the original charm and character of the architect's design. It is a two-family home with a 1 BR apartment below and a family triplex above.
As you can see from the floorplan, the rooms are narrow.  Being only 15′ wide, the front sitting room is challenging (it is the room with the 2 white Corbusier love seats, fireplace with round mirror and skin rug) and the bedrooms all have small closets so we had to show storage in the form of dressers and chests in every room.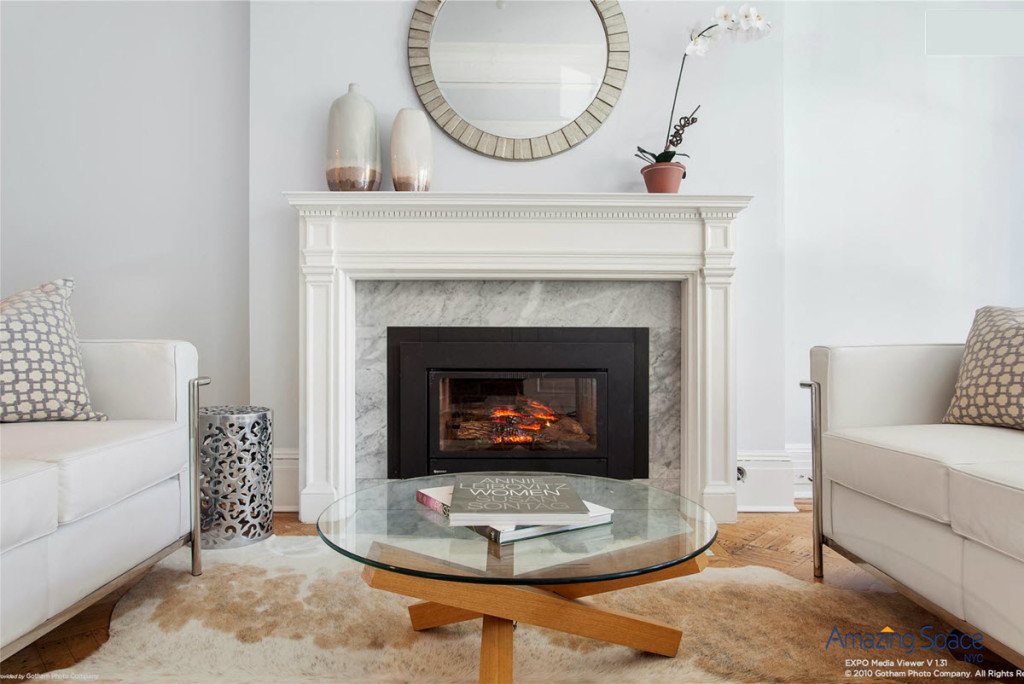 The developer wanted all of the furniture to be as true to the character of the period as possible but the broker wanted a more current decor to appeal to the 30-40 year old buying demographic. This front room was a back-and-forth as white leather was not what the client wanted, but when he saw his choice in the room, it was clear that light and low was the way to go. The front room is now a sitting/conversation area that feels intimate but not crowded. Home staging is often a compromise, and we had a really good result with this home.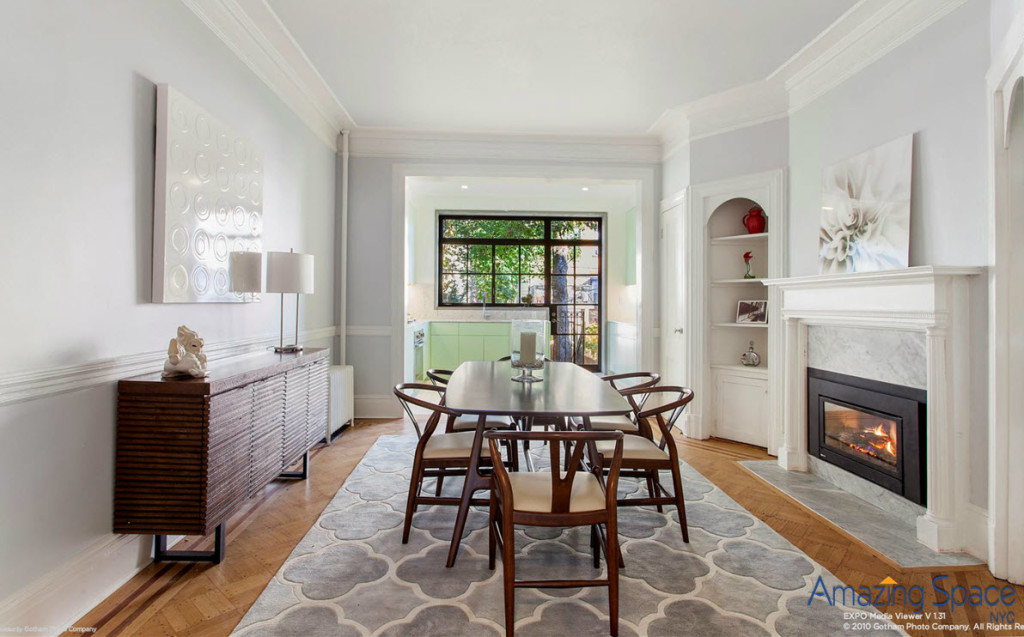 The advantage to mid-century modern furniture is 1. it appeals to our target buyer, and, 2. by being lighter than many of the more traditional pieces, it takes up less space – physically and visually. Now you can focus on the fireplace and the extraordinary amount of natural light flooding through from the kitchen, not on whether you'll bruise your hip on the giant table as you go to turn on the fireplace!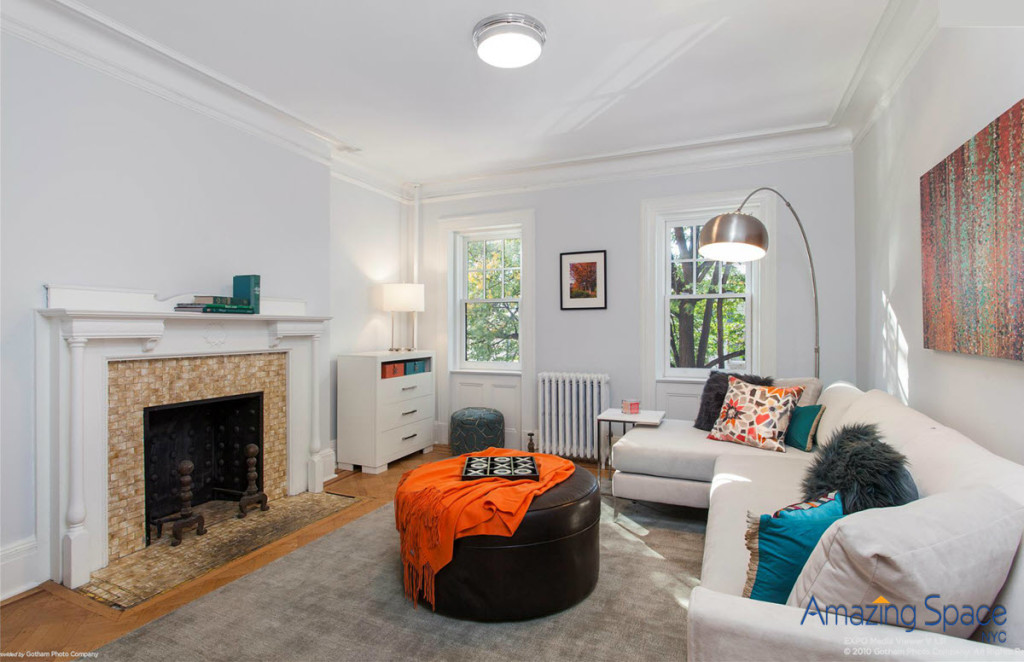 To accommodate the children, we created a family room for watching TV, lounging and gathering time on the second floor. We also took one of the 3 bedrooms and gave it a serious, k.i.d. vibe!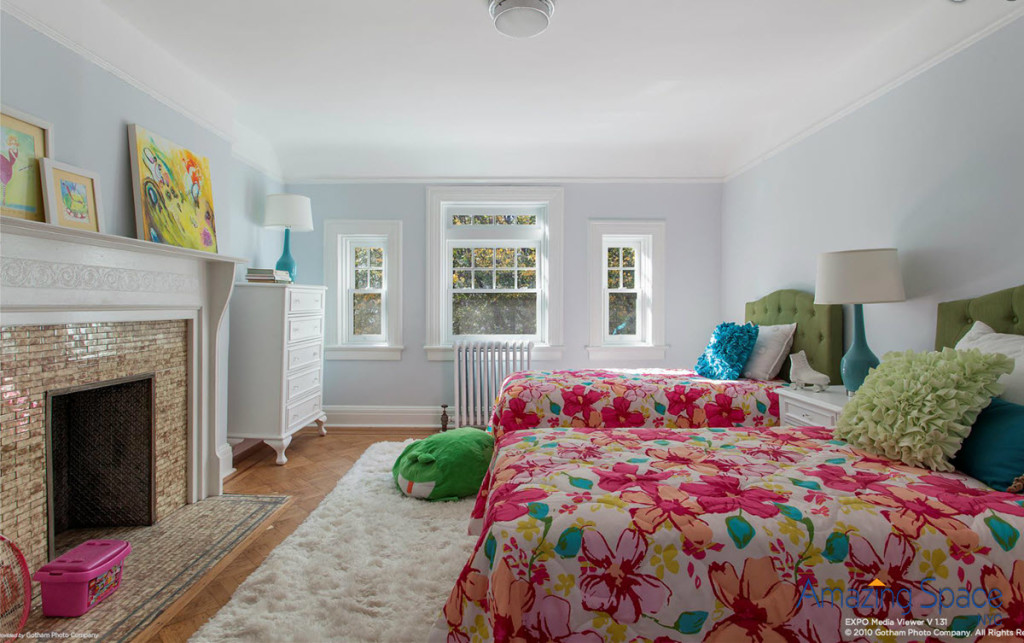 For the master bedroom, we combined the warm, gold tiled hearth with the trees outside to create a green, serene scene. Everything leads your eye outside to sky and trees. It is now a calming space but practical and romantic.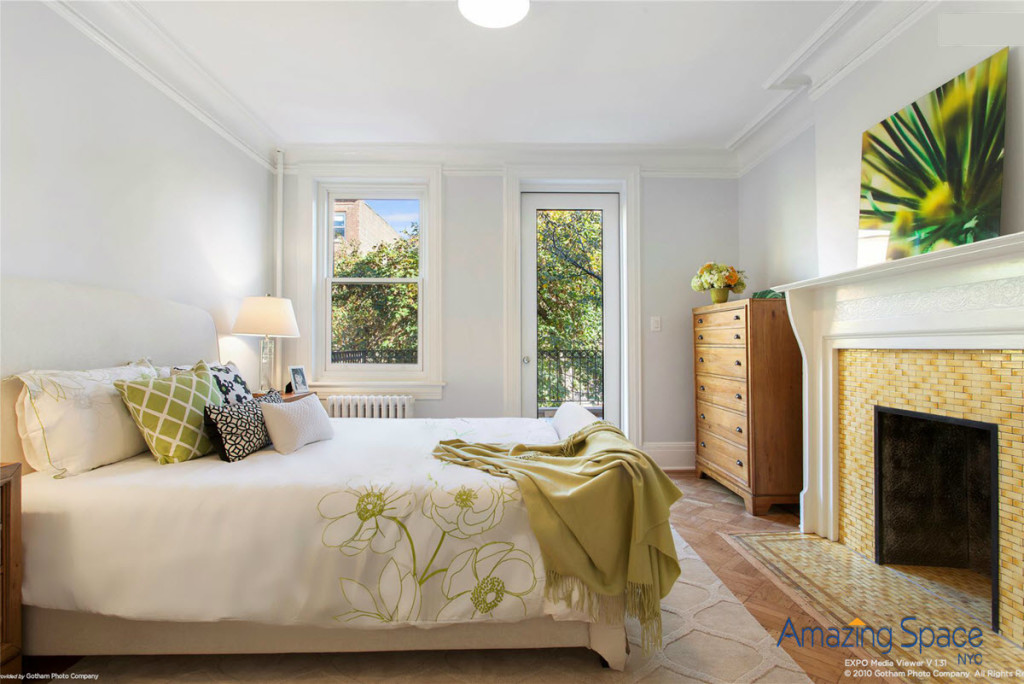 The second bedroom can be interpreted in a variety of ways –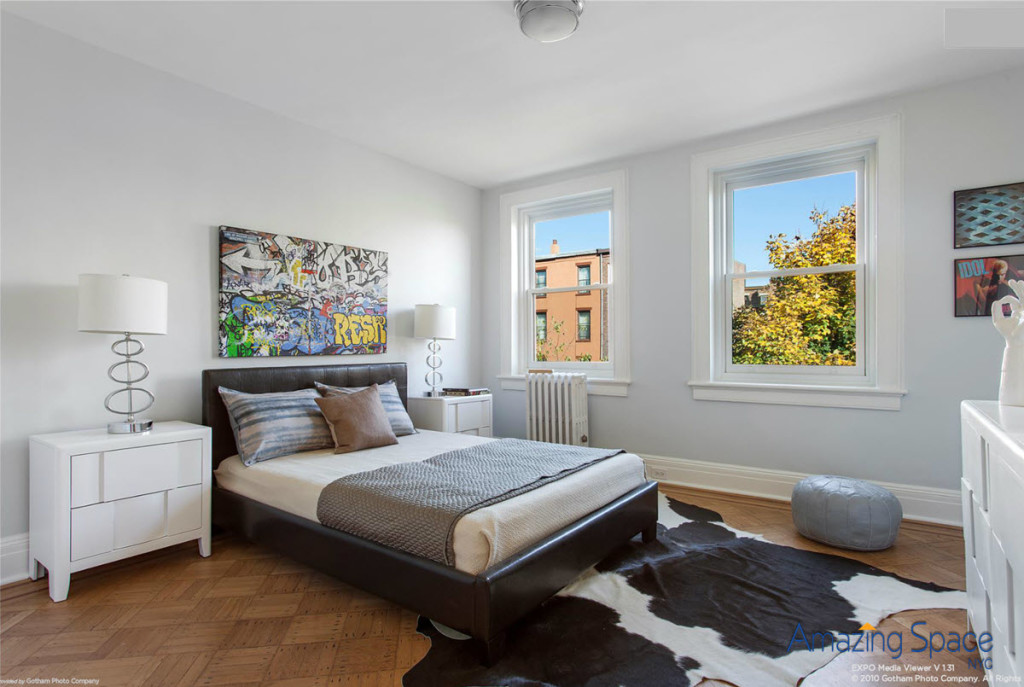 whether for a teenager, a set of in-laws or perpetual guests, this room provides a stylish, on-trend welcome.  You might think we've run this skin thing into the ground, but these cowhides are gaining in popularity month by month!  We have used several here to connect this home to its chic, up and coming Clinton Hill location.  Currently one of the hottest neighborhoods, it has ample places to play – quality dining, shops, coffee shops, bars, transportation (2 short blocks from the house is the subway), The Barclays Center, BAM, Pratt Institute and downtown Manhattan.