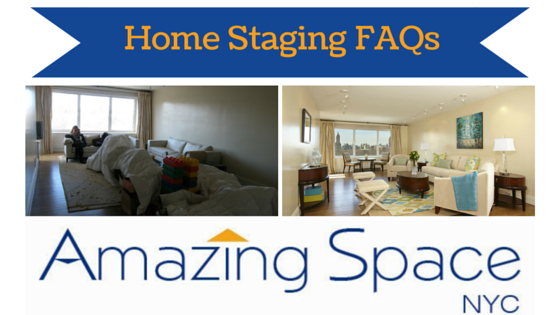 When I consult with a real estate broker or a home owner on home staging their property, there are 3 questions I am prepared to answer, as at least one (if not all 3) are always on the "ask" list:
How much will it cost?
How quickly can it be done?
Can you recommend and oversee the contractors and purchases (for projects that involve more than furniture)?
Home Staging FAQ: How Much Does It Cost?
This question is a tough one as there are a lot of variables that must be taken into consideration:
The primary (and even secondary) target buyer's lifestyle
How would the buyer use each space in the property
What will modestly yet stylishly illustrate "highest and best use" (a real estate axiom) within the context of our objective. (if there's a game room or library, do we need to have more than one game on hand, or can a single chess set make the point?  Do we need a grand piano, guitar and violin or just a chair next to music stand to indicateMusic Room?)
These are the primary variables, then there is time on the market (we rent furniture and accessories for a 3 or 6 month term), which will also affect the overall cost.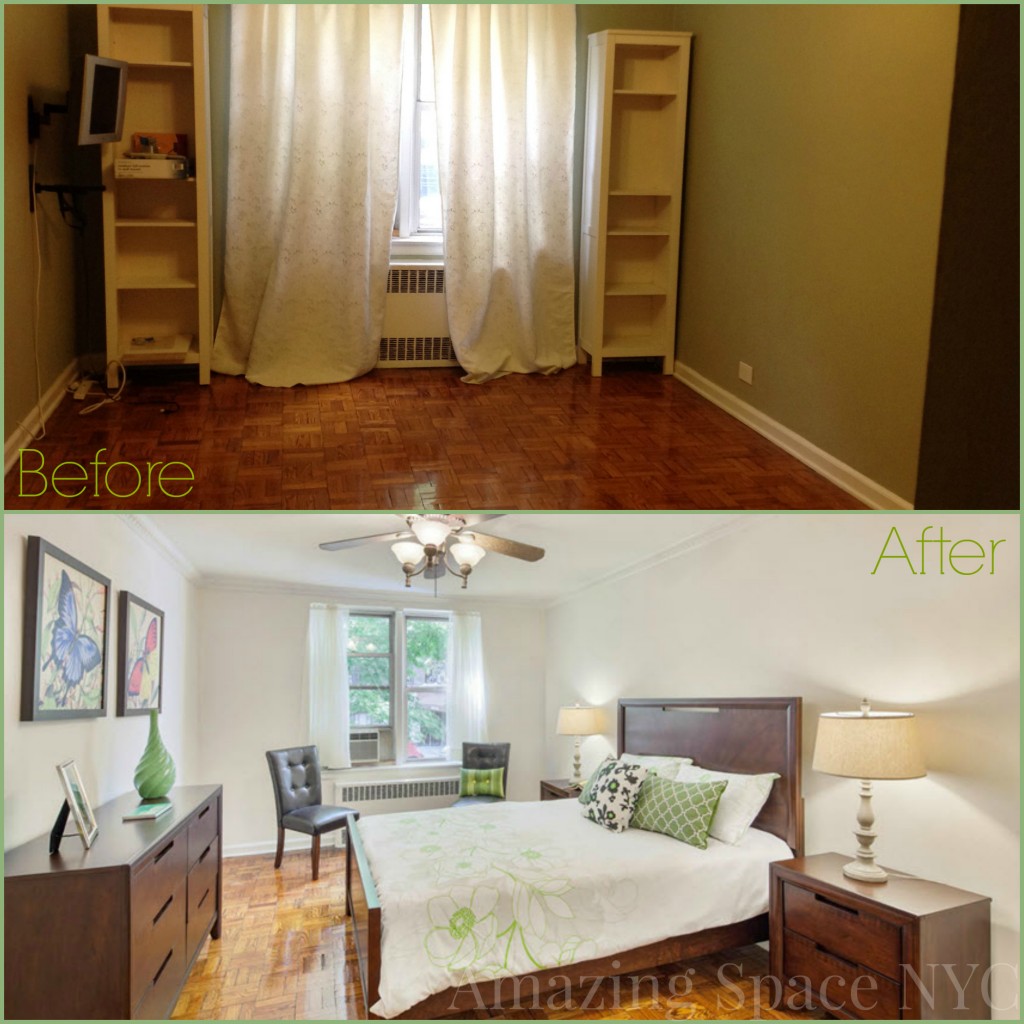 Another variable is how much work has to be done to the property to get the property market-ready.  When competing against new construction, the charm of old word details is lost when those details are crumbling, cracked and covered in 30 years of paint. All a buyer sees is ha$$le.  Dated appliances, lighting, carpeting can all cause a property to lag on the market while its neighbors are receiving multiple showings and offers.
Home Staging FAQ: How Quickly Can It Be Done?
I think my record is 2 weeks for a light renovation, furniture design, art sourcing and installation!  The sprawling apartment on the 27th floor in a full-service Carnegie Hill co-op looked fantastic when we completed the Staging, though it nearly killed us to pull all the components together in time for the launch!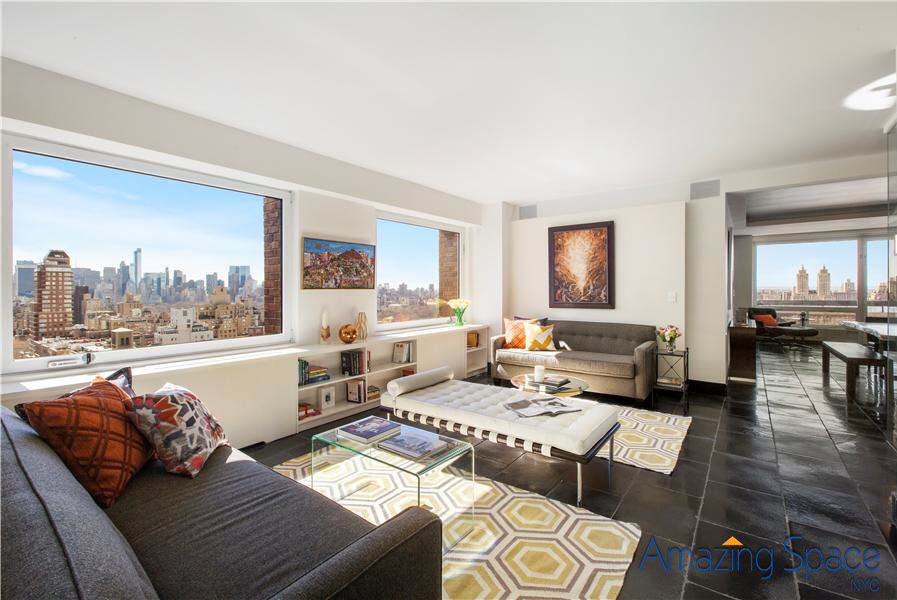 I think this is my favorite view:-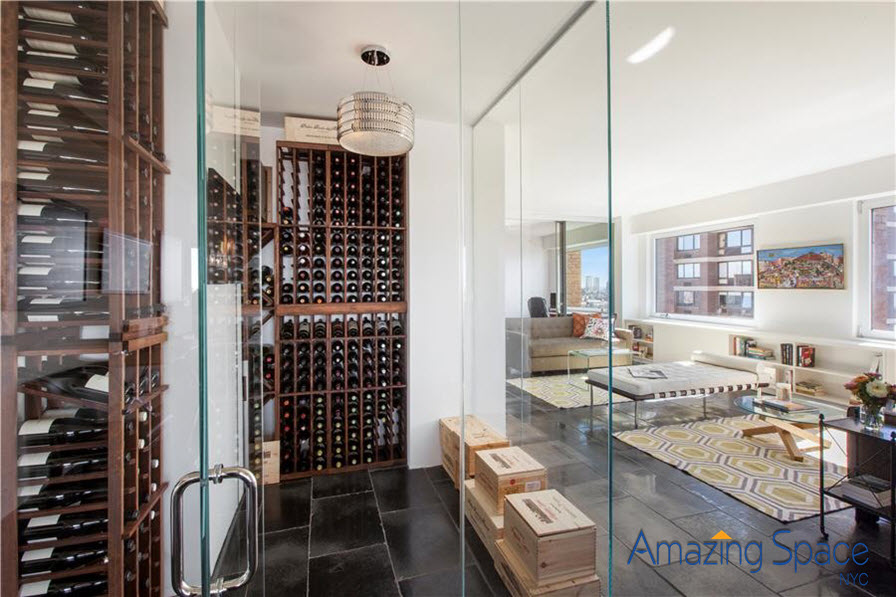 Home Staging FAQ: Can you recommend and oversee the contractors and purchases?
Yes.  I actually prefer handling the entire project from beginning to end.  It is simpler in many ways for me and much better for the Client. At this point, the home staging is the least of it. Managing the project – from securing insurance and alteration guidelines, coordinating freight elevator and deliveries, scheduling the work  – this can become very tedious and overwhelming.  My company is fully equipped to handle the prep work that might be required prior to placing any furniture, art or accessories into a property.
—————————————————————————–
If you would like your New York City Apartment home staged, please call 917-428-3965 and ask for lead designer, Debbie Oulvey.