When home staging NYC, most home owners know to neutralize the look of each space. You can go too far. You can create a hard, empty space that no-one wants to own.
Such was the case with this loft space. Modern, clean and barren, this space was so cold, even Eskimos were running in the opposite direction!  By adding warmer hues with art and accent pillows, then toning down the frigid feeling of the floor tiled floor, this Owner Occupied took on an entirely different vibe – and got several offers before accepting one at 99% of list!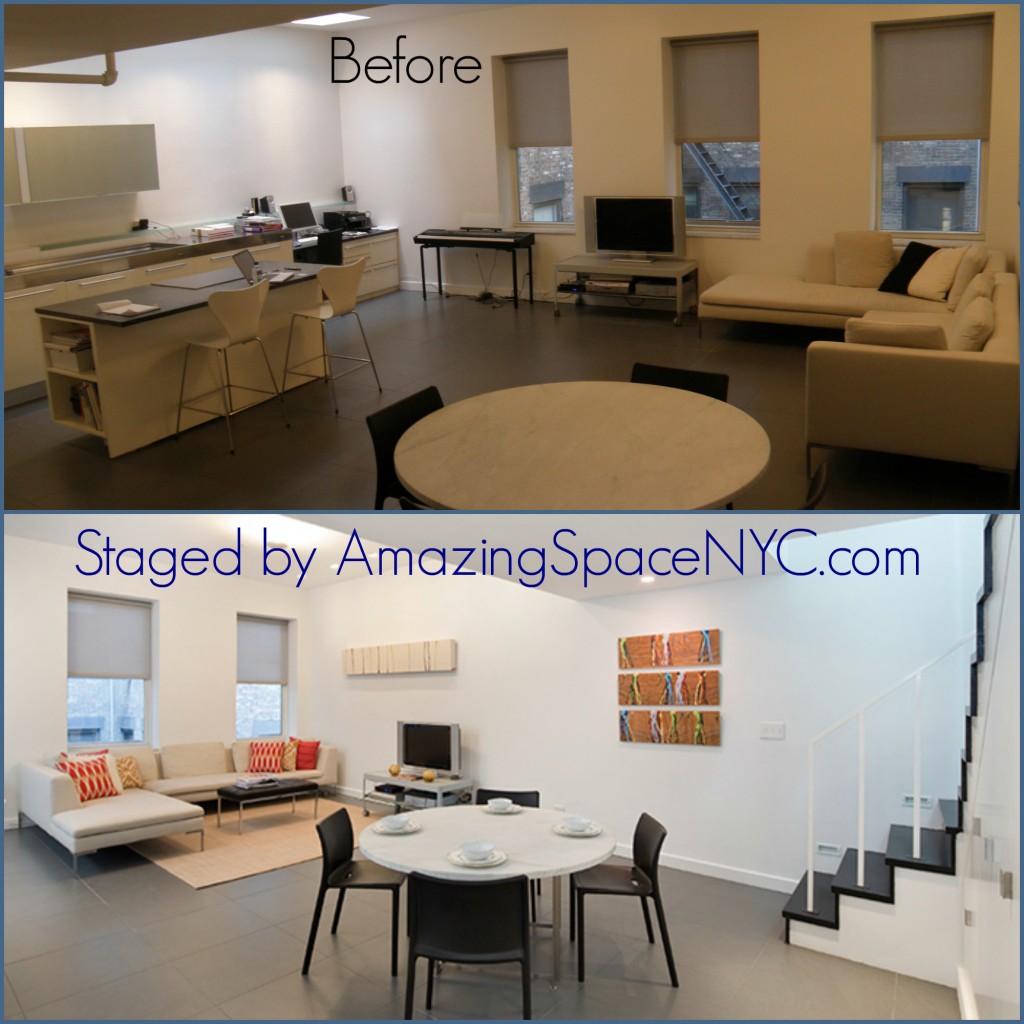 For more information, please call Amazing Space NYC at 917-428-3965 and ask for Debbie.