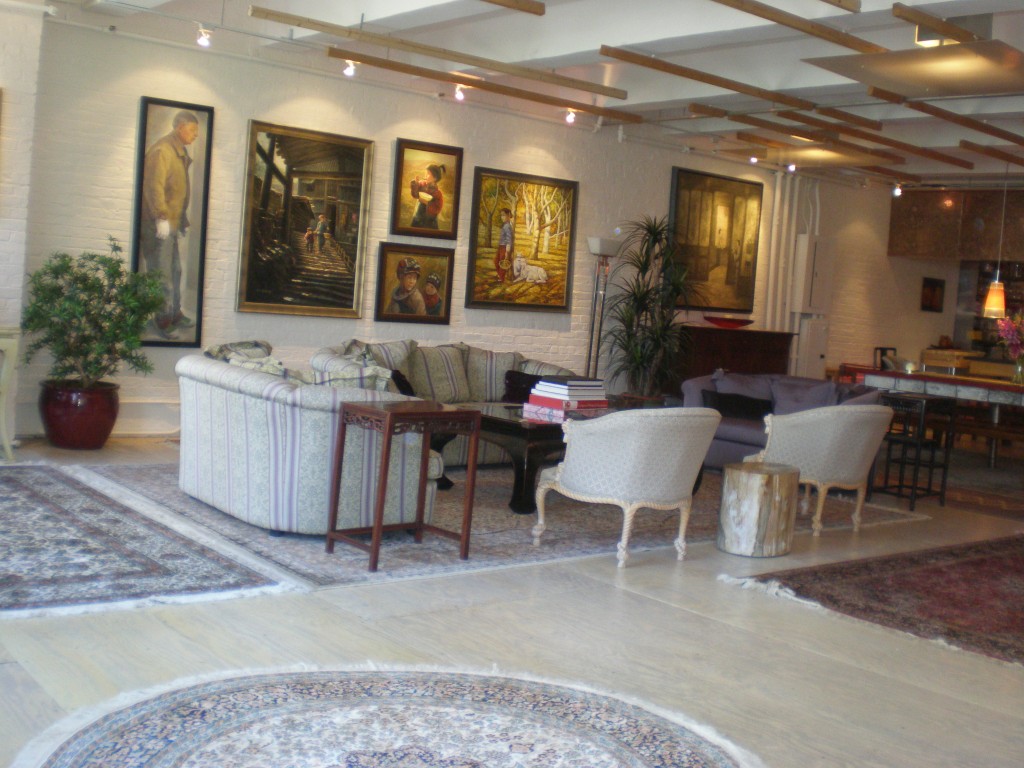 When Home Staging New York Lofts, it is even more important to demonstrate how life works in the space because they are usually open plan. "rooms" or at least designated areas for each of the 5 primary human functions have to be clearly identified. Equally at issue is this notion of "over-neutralizing" that we see amateurs presenting all the time.
A good Home Stager knows not to over-neutralize when a property has a spirit and vibe that needs to take center stage. This was the case with a 3 bedroom Tribeca loft for which Amazing Space NYC was contracted to stage.
Featured in books, the interior design of this loft space was a creative interpretation and installation of inexpensive materials such as plywood, 2 x 4s, plexiglass wall dividers, and masking tape wall paper. The "bones" of the loft offered a distinct personality but it was overpowered and masked by the collection of oriental rugs, the antique furnishings and the parade of dressers and armoires that lined the walls. Over the years, the loft became an enormous closet for the family's eclectic and somewhat eccentric possessions. How would potential buyers see the Interior Designer's creation?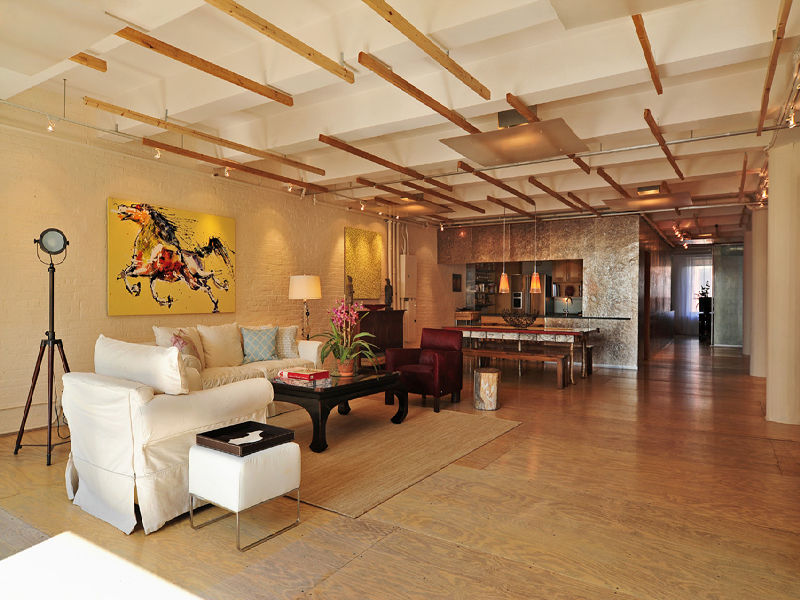 Amazing Space NYC provided one of its full-service stagings and started by hiring a moving company that packed and shipped to storage 90 per cent of the rugs and a large assortment of armoires, chests, dressers, chairs, sofas and art. To showcase the remaining pieces, the exposed brick wall and the materials that were used to create the loft design, Debbie and the real estate brokers chose an oversized, slip-covered seating arrangement and added morroccan pillows in soft summer colors. The seating arrangement was anchored by a simple sisal rug and a large piece of the owner's art. Buyers were easily able to see the expansive living space while enjoying the materials that were used to create this one-of-a-kind loft design. The result: 9 weeks on the market and SOLD at 94 per cent of ask!