Outdoor spaces are a premium in Manhattan real estate. If you have one as part of your property, it needs to be emphasized and made the most of.  Amazing Space NYC (ASNYC) gets asked about home staging exterior spaces often, particularly in the extreme seasons of high summer (exhausting heat and humidity) and deep winter (darn cold and windy!)  should you bother?  Yes!
For this exterior space, we rented trees for the photo shoot and brought in pillows, towels, dinnerware, lanterns and some faux grasses.   ASNYC successfully revived these 3 decks and created an oasis that beckoned buyers to lounge, dine or entertain!
The Results:  SOLD – 99% of ask.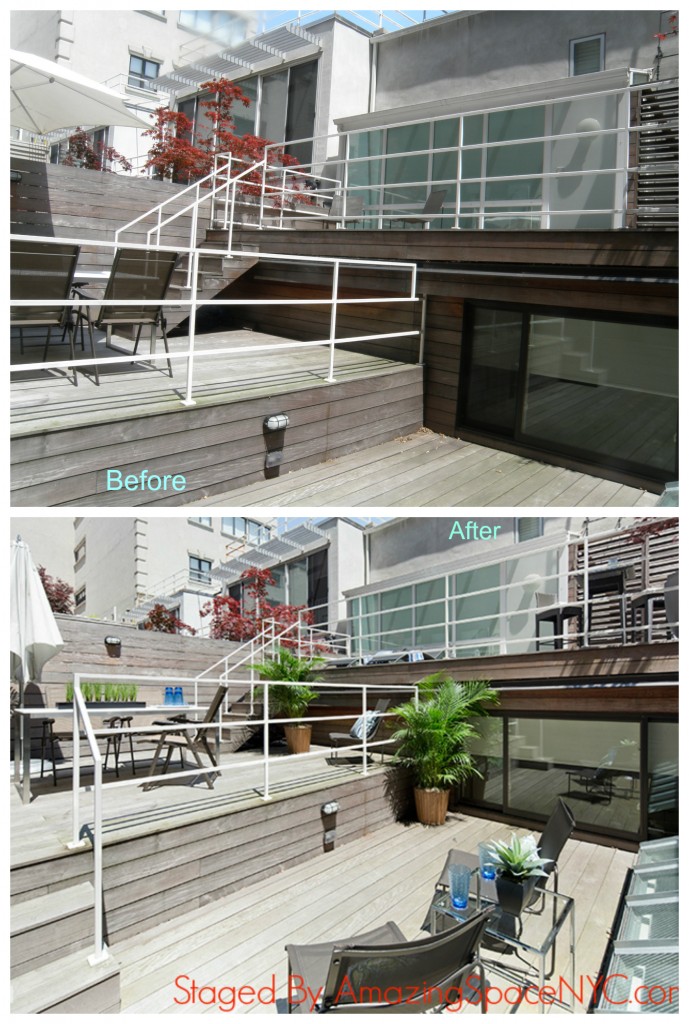 For more information, please call Amazing Space NYC – 917-428-3965 and ask for Debbie.