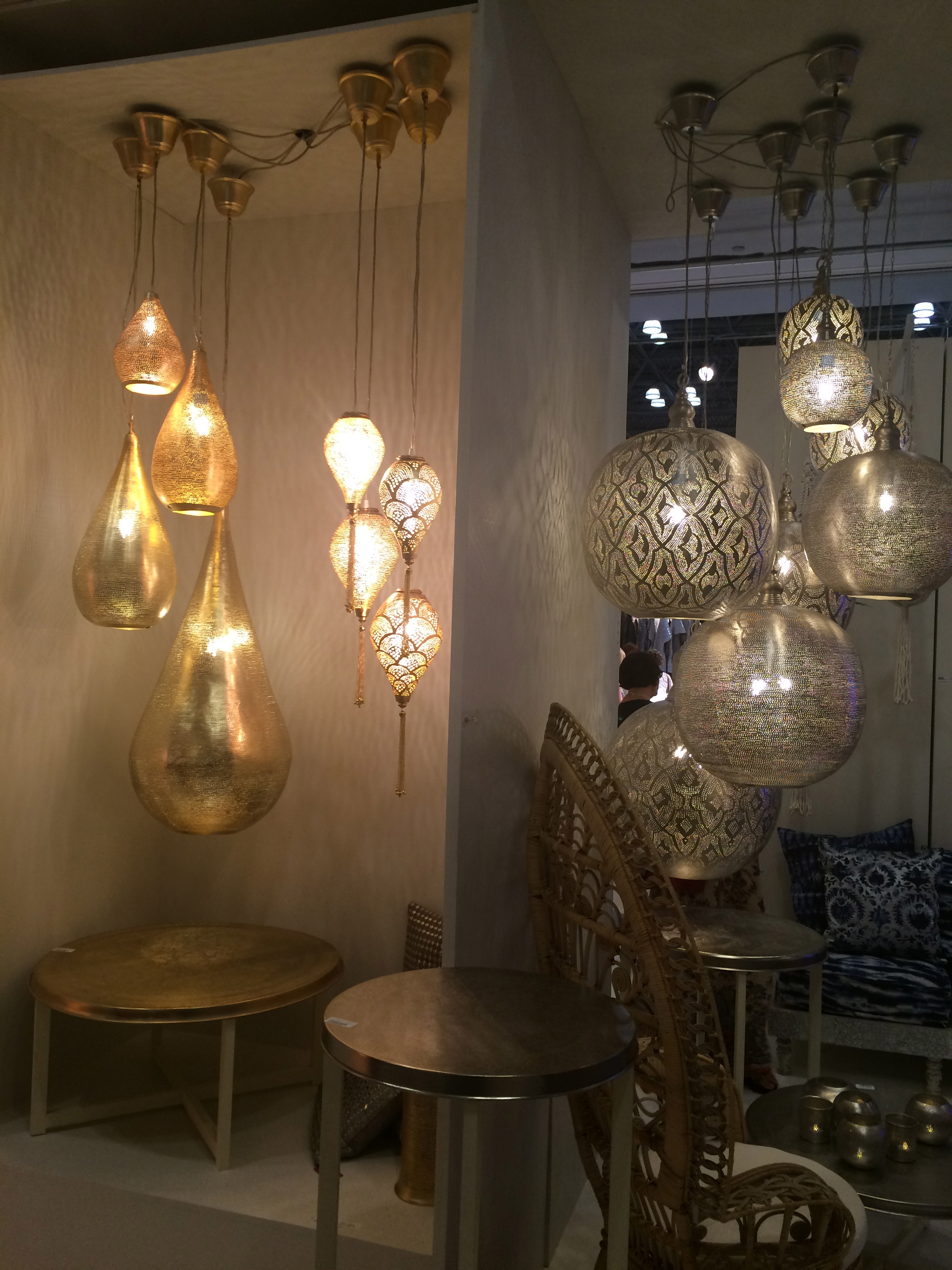 For those of you who actually read my blogs, THANK YOU!
Here is my update on the SUMMER 2015 NY NOW show's design trends that I've been teasing in my recent blogs. First, I must tell you that I went with my 12 year old daughter. I honestly was not sure what the result would be – do we ever know when it comes to 12 years olds? – but, unlike the Arch Digest Show, this trade show offers gifts, jewelry and BABY THINGS (and my daughter is obsessed with "all things baby" now that her cousin is PG). Three and a half hours later, we were still smiling and taking fun shots – and yes, collecting brochures on everything baby. Here is what I was able to absorb in between "the softest baby blankets ever", bib buckets, and handmade wool stuffed animals.
2016 DESIGN TRENDS
1.  Metallics
Metallics are still visible although the number of vendors displaying their bling appears to have dropped this Summer. But decorative pillows, skin rugs, bedding, lighting and some accent furnishings still "shine bright like a diamond".
One of my favorite sources for decorative pillows is Ryan Studio and I am still a big fan after seeing their new collections at this show. Callisto caught my eye for their decorative pillows and throws.
2.  Animals
Animals are still a BIG emphasis in Home Decor. Sheepskin, cow hides, alpaca, rabbit, lamb's wool were in abundance (and there was a booth with faux furs that looked SO real – I will have to make a trip back to Javitz to try on one of the ponchos – so cool). But I digress . . . . bean bags and rugs, pillows and throws. The soft texture mixed with the natural colors – this is a trend that is still very popular.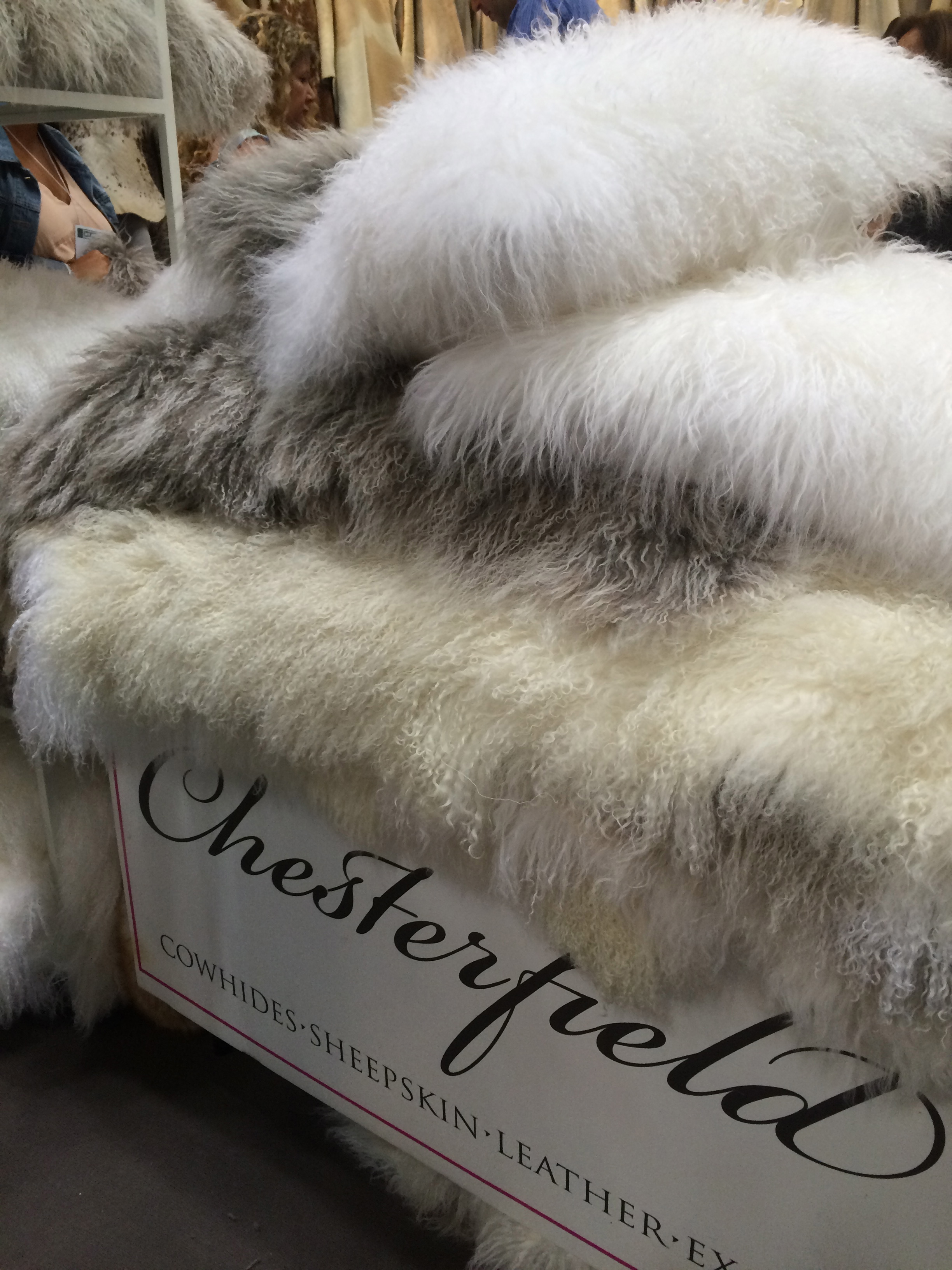 3.  Color, as in NO Color
As for color trends, we did not experience deep, saturated colors as much as I saw in previous shows. I feel we are trending back to neutrals (which makes me VERY happy since I ordered a new sofa and 2 accent chairs for my apartment in neutral beiges and tans). The silk and wool rugs feature subdued patterns and tones – very elegant! This is one of those design trends that combines the organic movement with historical precedent and the blue-gray walls that have become almost classics nowadays.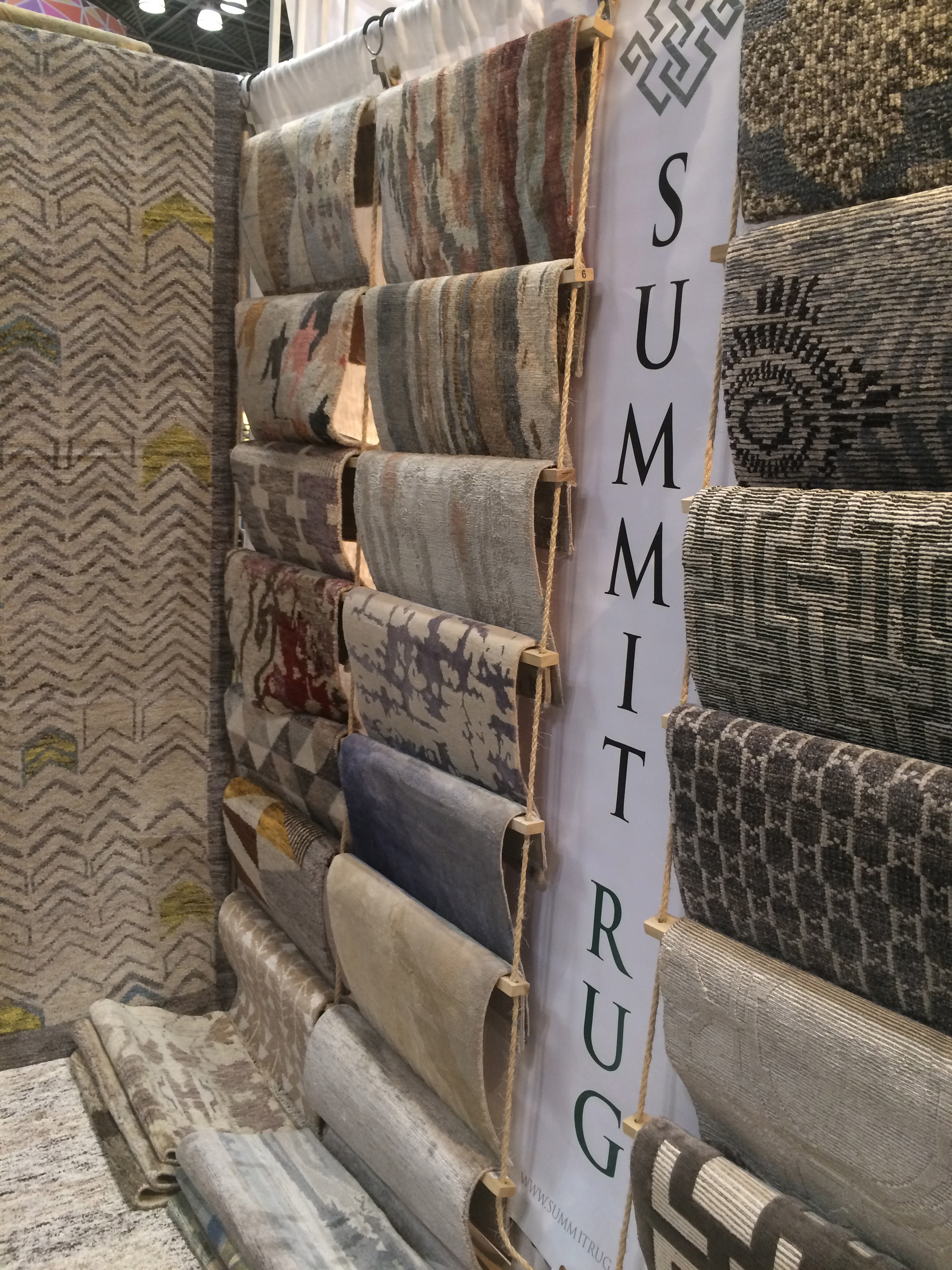 4.  Skulls
Of the more crazy design trends we saw, my daughter said I must mention the skulls – yes, they are STILL huge in decorative objects, art, pillows, wall-mounted sculptures. I am not sure I understand the obsessions but the trend is still alive (ha, no pun intended).  As a hard working NYC home stager, I'm unlikely to use these in any of my staging designs… Goth is small market segment and we tend to want to cast a wider net. As for Halloween…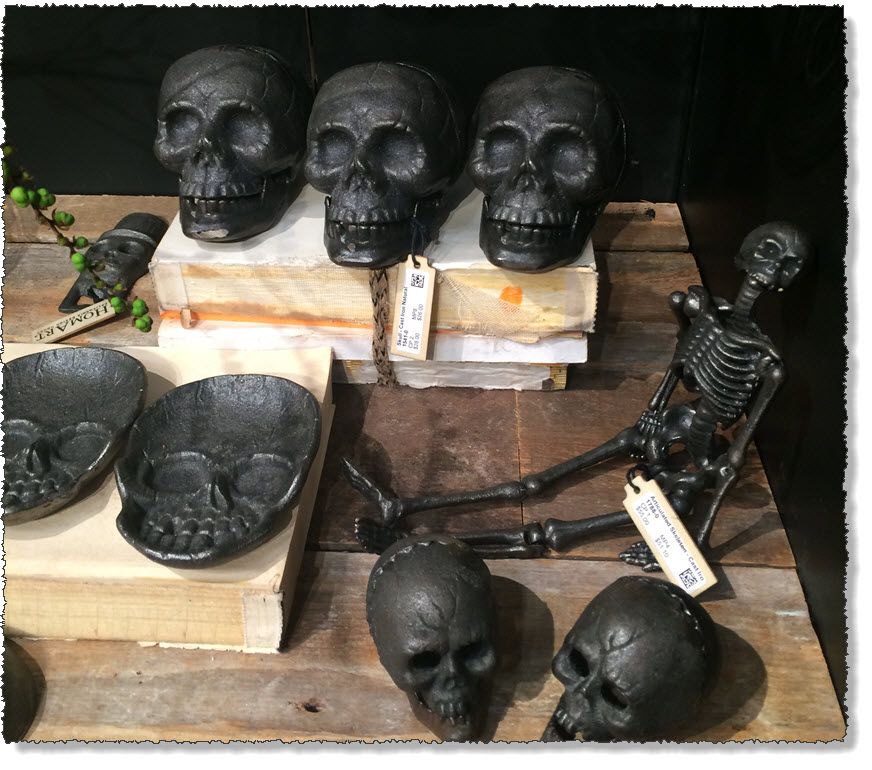 5.  Cozying Up
Perhaps it's just winter coming, and how hard last winter was. But there were a lot of textile vendors offering pillows, throws and furniture specifically for snuggling into. Hunkering down with cable knits, soft cotton and furs were popular suggestions at many booths.  And it is here that we saw that formerly familiar pop of orange, the acid green and soft blues for all the girls who have invested heavily in mid-century modern and want to accessorize accordingly.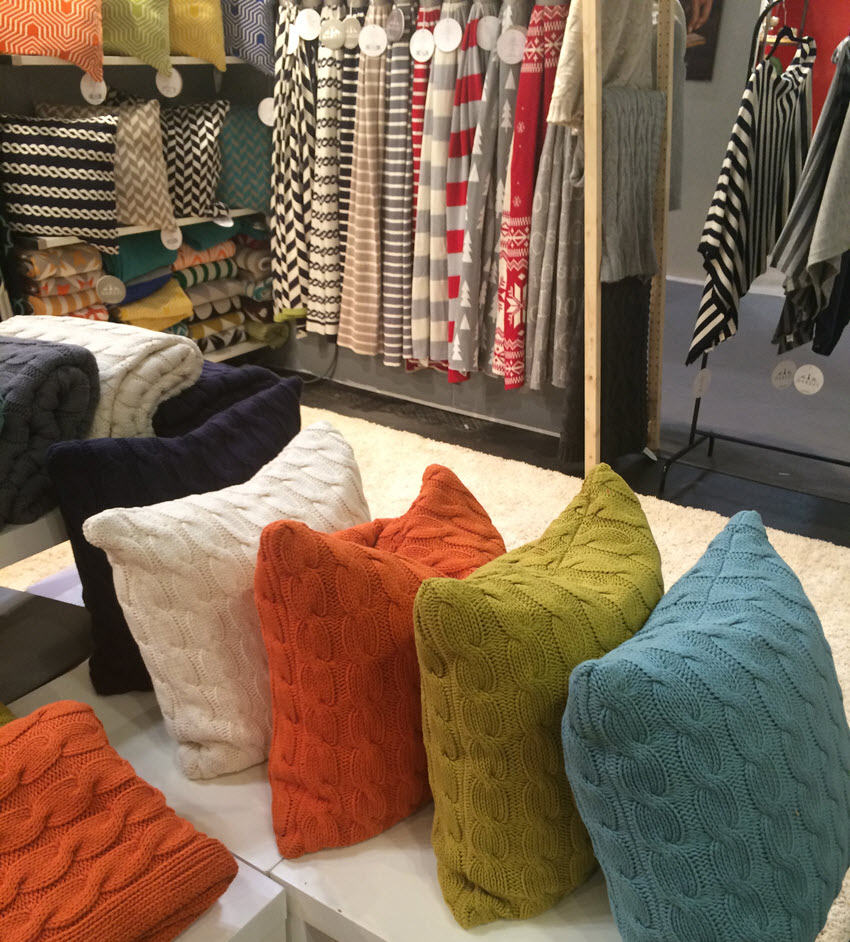 Which is your favorite trend?