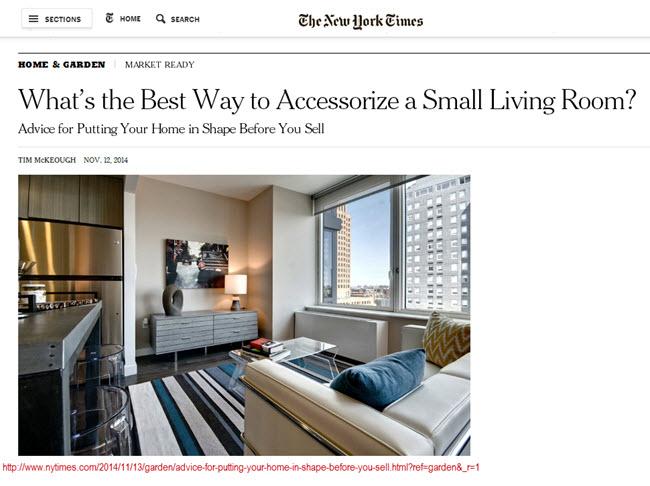 I was recently interviewed by the New York Times.
We discussed accessorizing accessorizing small living rooms, of which we have an abundance in NYC, and Brooklyn! My gist was to keep it simple, with low sight-lines.Odd numbers rather than pairs of things except pillows. While pillows which work well as a pair, I like to mix them up so they are not too matchy-matchy, but not in a small apartment. There we always keep things solid or with a tone-on-tone pattern.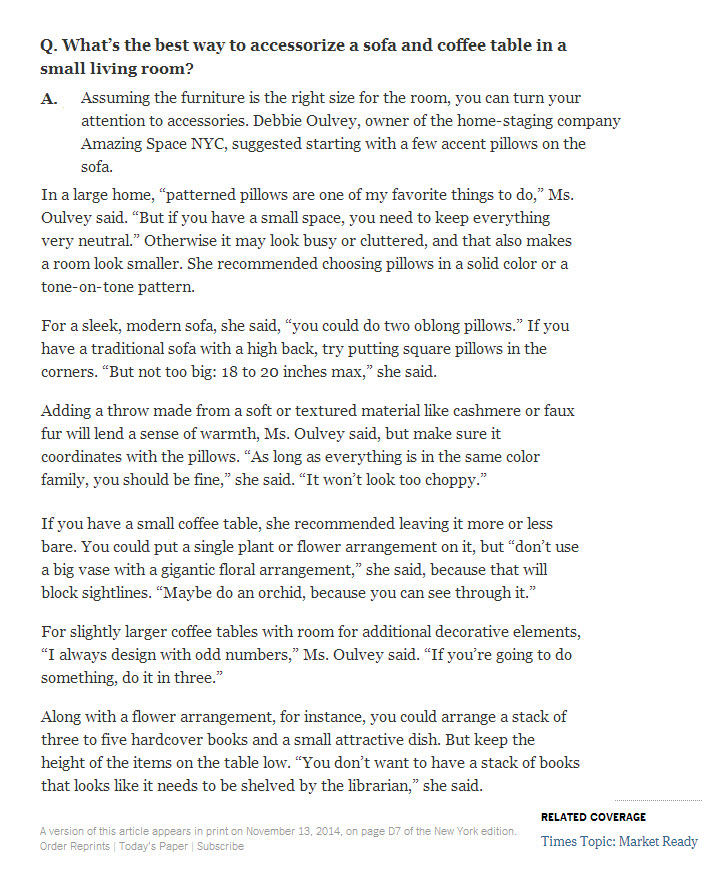 How do you decorate your small living room?