UPDATE!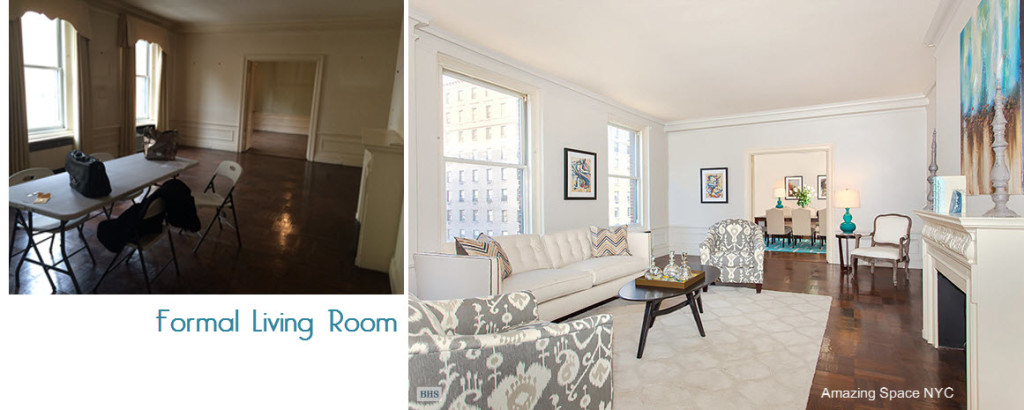 Update: The Park Avenue estate has an accepted offer, 5 weeks after being listed with the staged flyer, living room and dining room! Yippee!  
You hear of the little old ladies of Park Avenue, but it's rare these days to find an estate sale, untouched.  The lovely pre-war apartment (pictured here, with before and afters) will likely be completely renovated by the buyers, to their tastes; but even renovators need some sense of scale, and to see hard evidence of the potential. Wreck or no wreck, most buyers do not see in 3D.
With a substantial reno ahead, the marketing team opted to present just the key rooms: entrance foyer, living room, dining room and kitchen. The staging helped make the apartment feel more loved and buyer friendly. It was released just a few days ago and there is a line for appointments .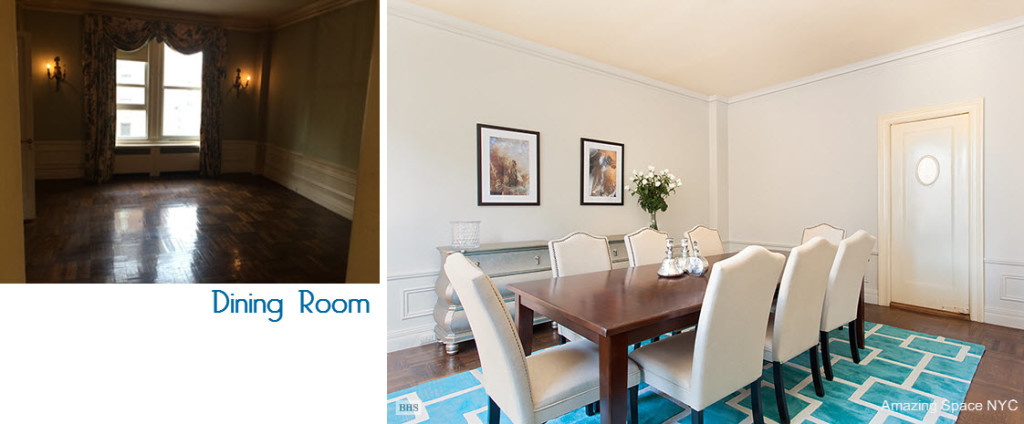 The key to apartment staging in NYC, whether the property is an estate sale or not, is to present how rooms can be used.  We add layers of color and texture to trigger the senses, evoke happy memories and stimulate imagination.  Our buyer needs to see themselves living happily in a space, and this turquoise achieves that better than any other color at this time of year. Yellow would be garish and orange too obvious.  With Spring on the way, soon, and very soon, (fingers crossed) this bright blue suggests sunny days and soothing calm ahead.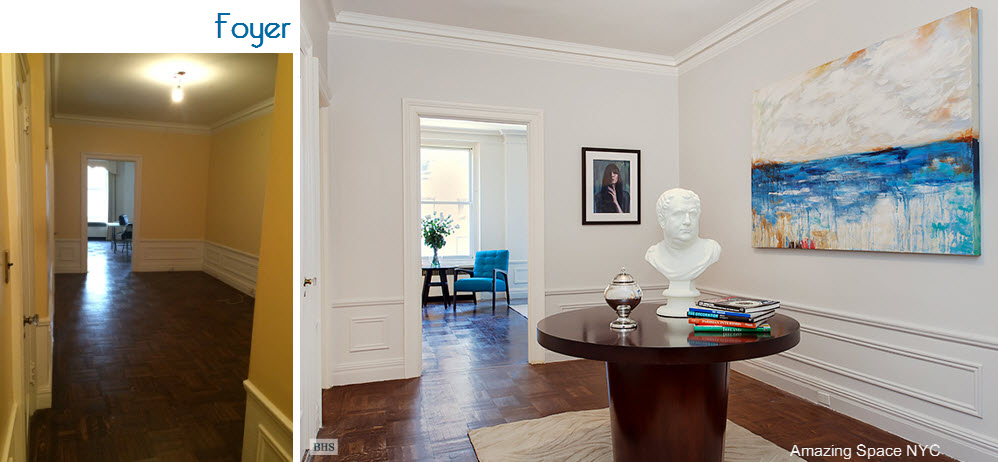 Whenever we pick a color with strong contrast, we carry it throughout the apartment. This way each room flows easily from one to another. A harmonious flow also makes the space feel bigger.
I would like to tell that we're in citrus season, hence the lemons, but that wasn't the motivation. I just liked the additional pop of color. That's a lot of black, white and silver in there!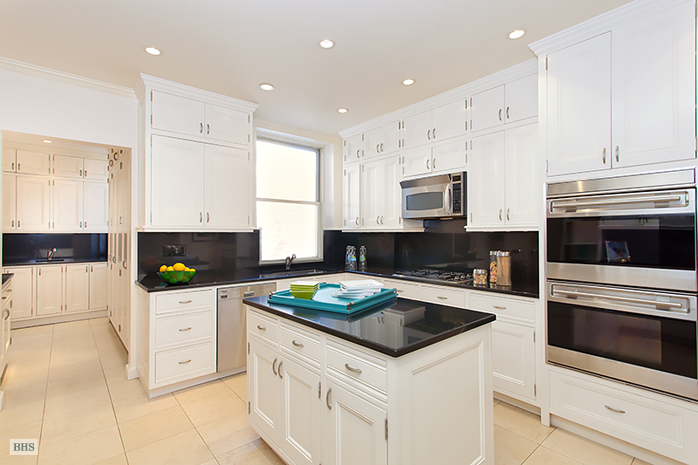 For more information on how to stage your apartment for sale, please call 917-428-3965 and ask for Debbie.
Amazing Space NYC covers Manhattan, Brooklyn Heights and all of the new developing neighborhoods in Brooklyn.