When staging models in Brooklyn, we are faced with the same challenges in New York City: a lot of money for not enough space! With the model units I've been staging lately, I'm finding slightly larger spaces, and great views. Here is a cute studio, essentially just a square box, that we turned into the perfect home.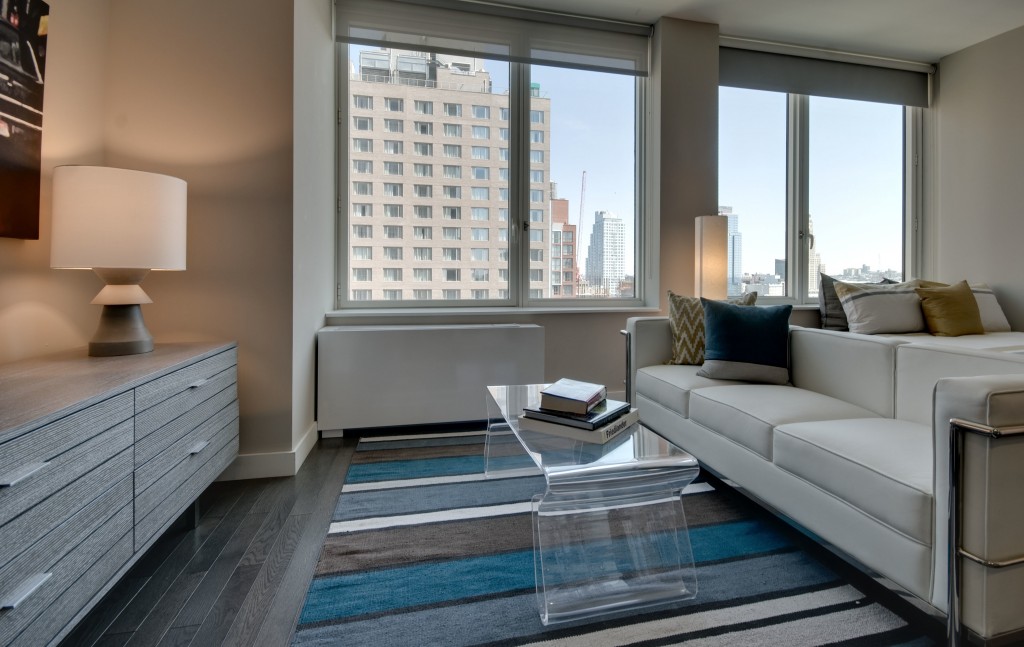 With a neutral palette, the emphasis is on the view. The pops of turquoise add drama, for sure, but they also play off the grays and beiges to provide counterpoint and a nod to the blue sky on a dynamic New York sunny day!
Interesting shapes add interest where perhaps "function" might normally dominate. A buyer gets the impression the living here is fun, luxurious and "in"! The lucite pieces obviously keep the overall design light, and while they make physically take up space, they don't interfere with the sight lines.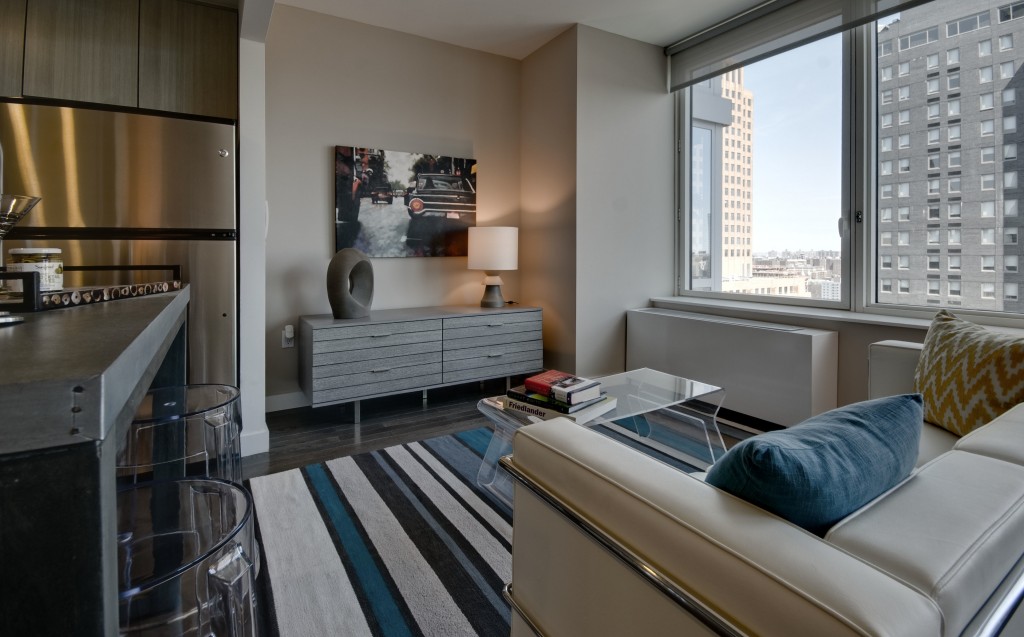 To get your home professionally designed by Debbie Oulvey, please call 917-428-3965.