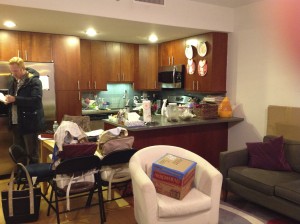 We staged this 2 bedroom apartment in one of Brooklyn's most desirable school districts needed a total make-over.  The renters who resided in the unit obviously needed more space (and a good cleaning service).  The Living Room was facing the kitchen, when it was occupied by tenants, which rarely shows well.
ASNYC brought in a team of contractors that refinished the kitchen cabinets, painted the walls, repaired closet doors and handles and topped it off with a thorough (and much needed) cleaning.
A neutral palette was used for the furnishings in the main room in order to make the kitchen a part of the room and not an intrusion.  Grays, taupes and a pop of blue bring life, warmth and a touch of color to the space.
A complete make-over.  The lamination on the cabinets was falling off; the doors and the island were badly scratched.  We had new cabinet doors made and changed the kitchen from dull cherry to a satin white. The result: a clean, contemporary kitchen that opens into a stylish, hip living space.  By adding a soft gray hue to the living room walls, we gave a little more emphasis to the contemporary kitchen while, at the same time, adding depth and character to the living – dining space.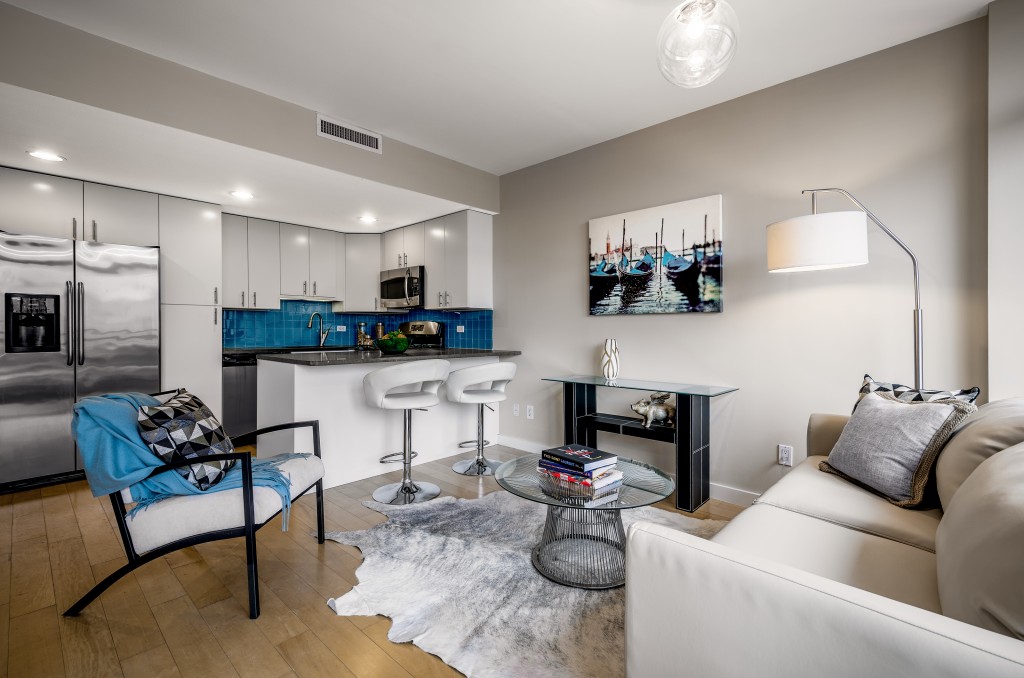 To have your home staged by Amazing Space NYC, please call Debbie Oulvey at 917-428-3965.