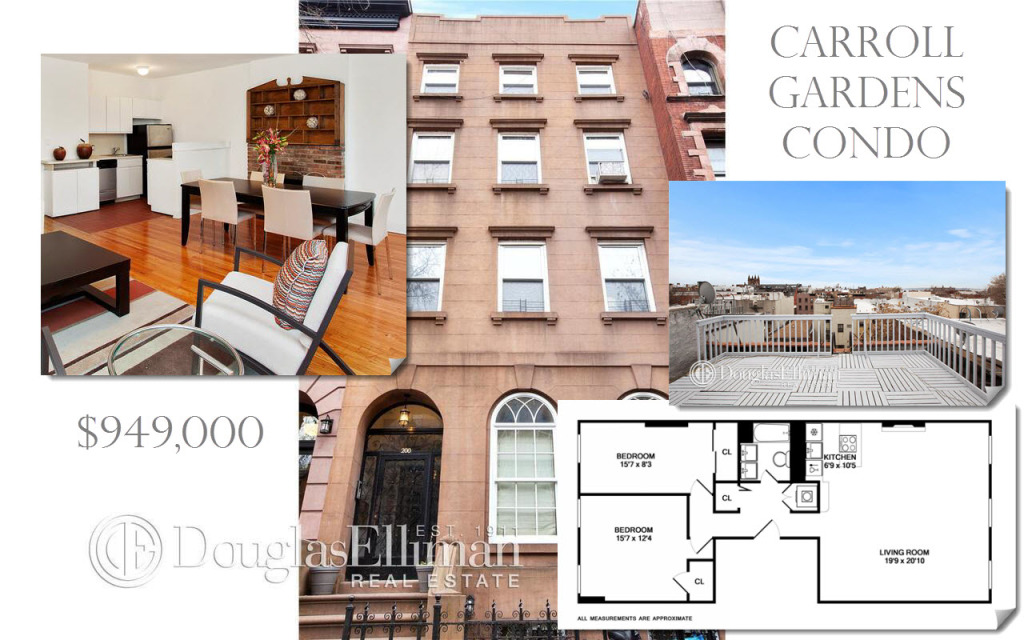 With a very minimal budget, we successfully staged this 2 bedroom Brooklyn walk-up to create marketing photographs that will attract the young professionals/families who love this neighborhood's mature trees, rows of brownstones and a playground right on the corner!
The seller did not want to invest in a new kitchen (sigh) but did renovate the only bathroom and installed a stackable washer/dryer in one of the hall closets which will definitely increase the property appeal. One of our goals was to show how to arrange the living and dining furniture in the square-shaped room to accommodate a family and its guests. While minimal in art and accessories, the staging design clearly achieved its goal. Seller and broker were both very happy with the photographs!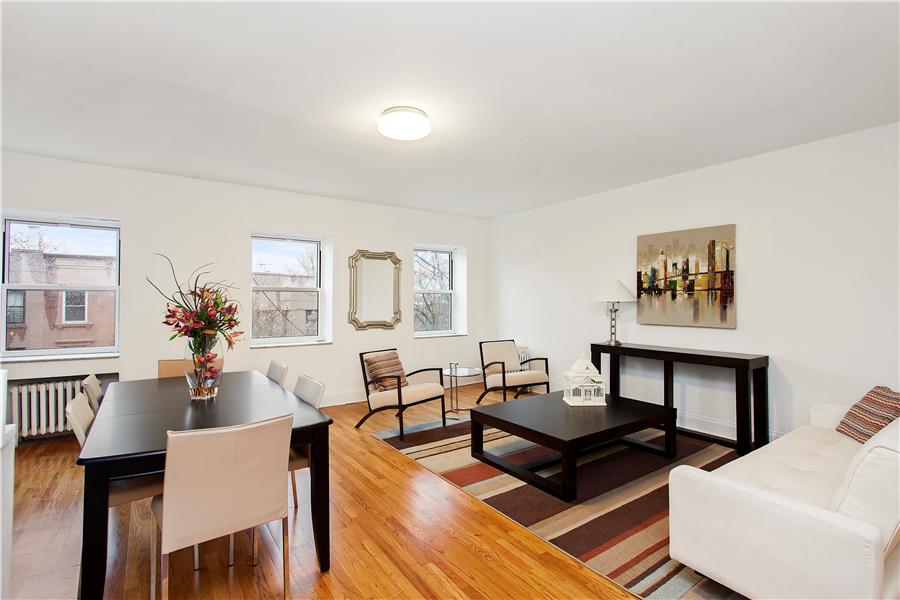 "This listing is another example of prime Carroll Gardens living. The 2 bedroom 1 bathroom apartment features an oversized living room with great light, an open kitchen, fireplace, a skylight in the master bedroom and it has washer and gas dryer. In addition, this unit is on the top floor located 1 flight away from your own private roof space with stunning views of Manhattan. 200 President is conveniently located near great shops, restaurants, parks and the best schools Brooklyn has to offer. Note, this is walk up building."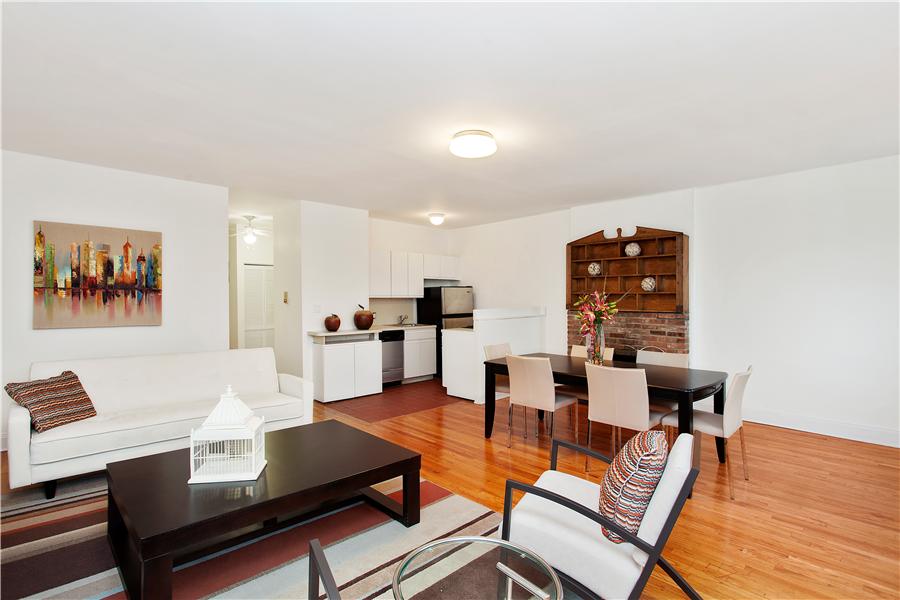 Home staging a Brooklyn walkup is not without its challenges, but we were thrilled with the result. On the one hand we hope it sells fast, on the other hand, it would be good to de-stage in January when I'm on a fitness regimen anyway!
Listed at $949,000, with a monthly Maintenance: $779
Carroll Gardens