Long Island City was "put on the map" in 1990 when Citibank built One Court Square. Fifty stories of green glass with 27 elevators, this structure was the lone ranger, towering above the warehouses and 2-story buildings that comprised its skyline.  No matter what your status on the Citi corporate ladder, you relied on the 7 train to get you to the glass tower.  It took 12 minutes from 42nd St. to One Court Square.  After your meeting, you jumped right back on the 7 to Manhattan.  There really was nothing else to do or see while in this section of Queens, despite its close proximity to the Big Apple.
Long Island City was one of the first areas outside of Manhattan to develop. The "evolving Queens, New York, neighborhood seems to change from block to block—a short walk takes you from desolate, early-20th-century industrial streetscapes to the gentrified "main street" vibe of Vernon Avenue and the urban riviera created by gleaming high-rises fronting waterside Gantry Plaza State Park."  [TimeOut's introduction to their neighborhood guide of some great bars, brunch places, restaurants and local hole-in-the-wall stores with surprising finds.]
B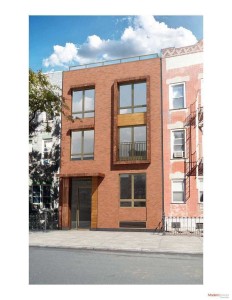 ut perhaps you really know that a neighborhood has moved up the residential status ladder when a high-end, Manhattan lifestyle stager is called upon to create a fun, urban and sophisticated lifestyle, one that, in former years, might have only been considered for a townhouse in Brooklyn Heights or the Village.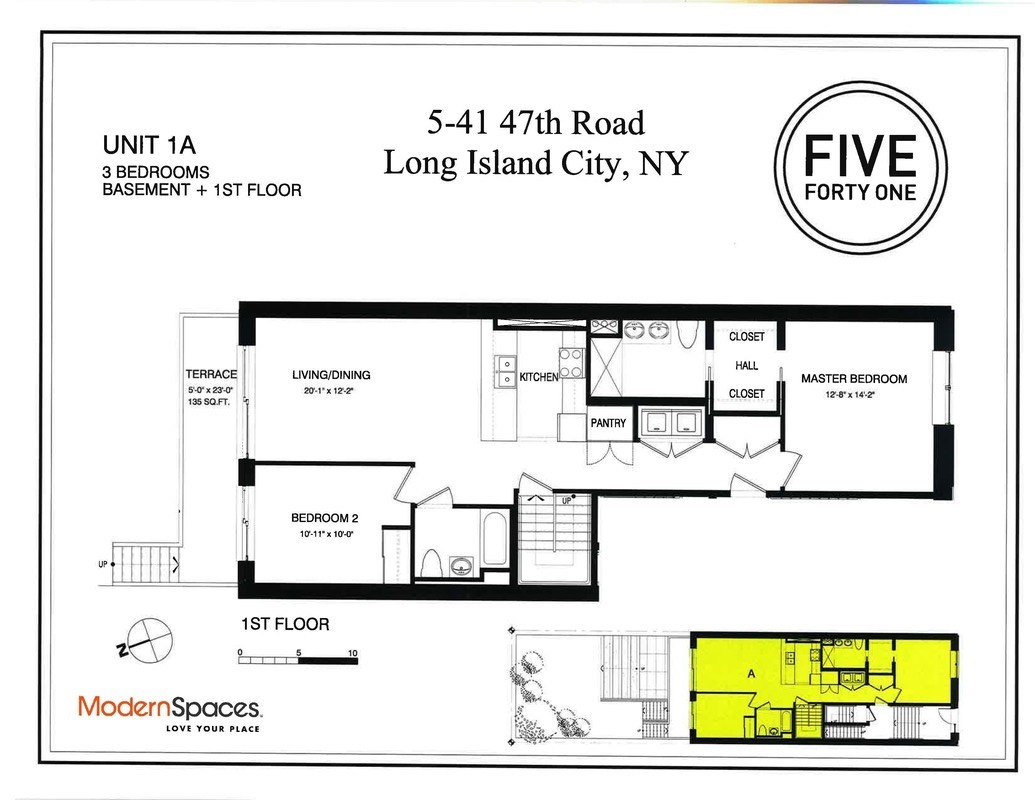 Main Level
Main floor living -dining space. Left empty, even the most sophisticated, experienced buyer would be challenged to see the possibility of entertaining and dining in this room.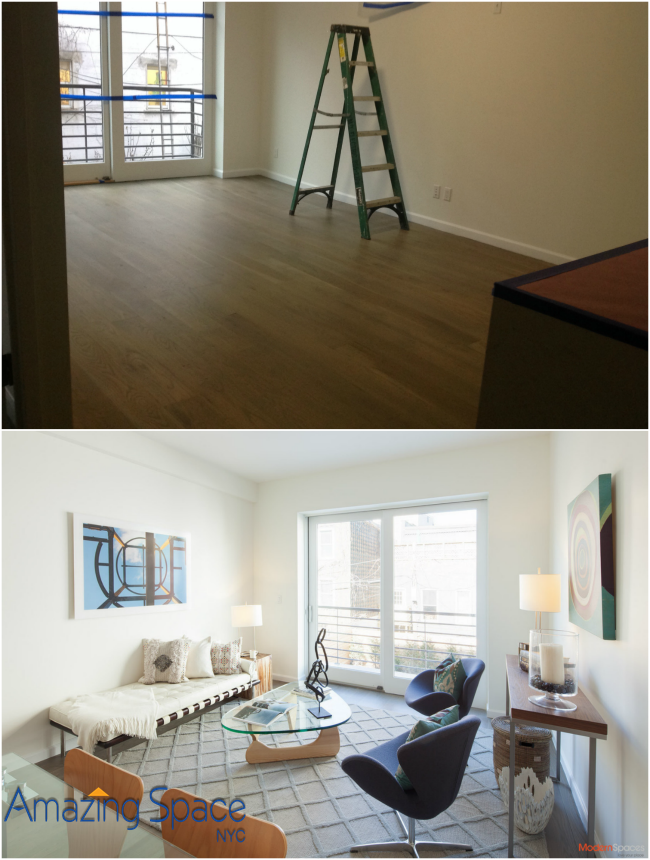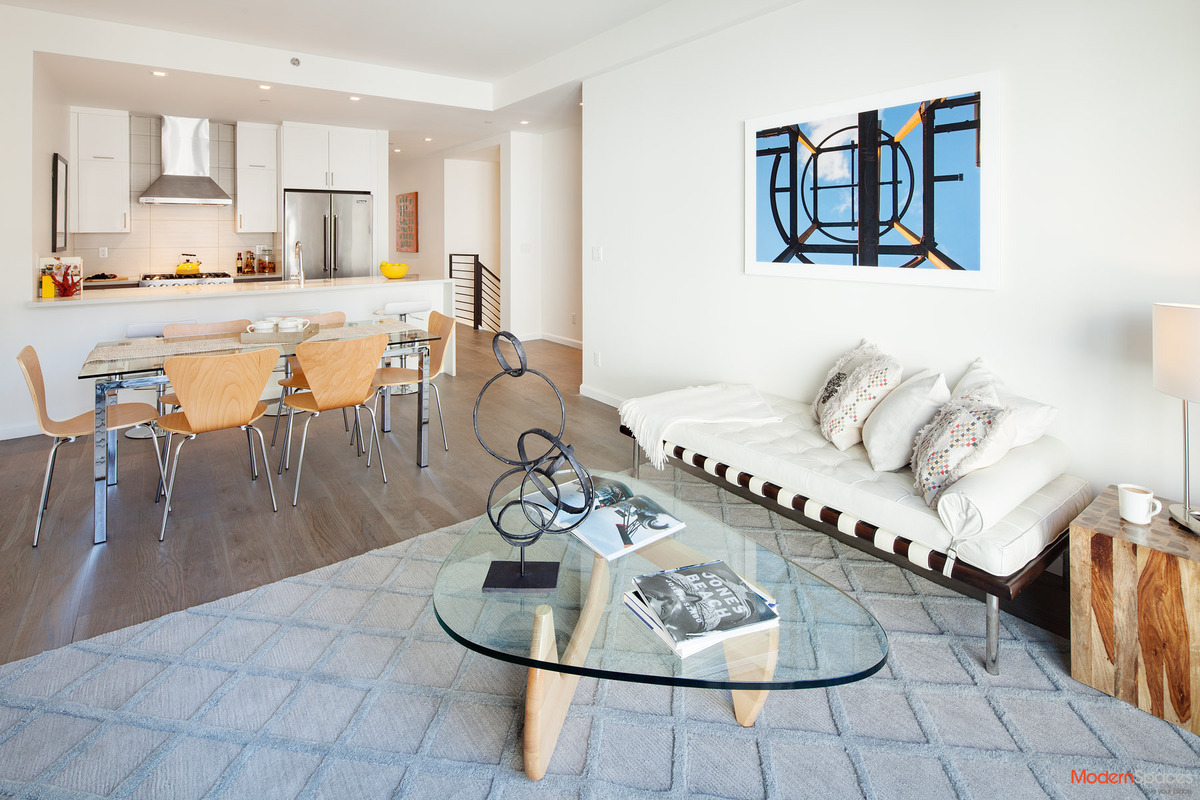 The Master Bedroom is huge and can easily accommodate a king bed, a lounge chair and a dresser. But all the buyers focus on is the window that overlooks the street.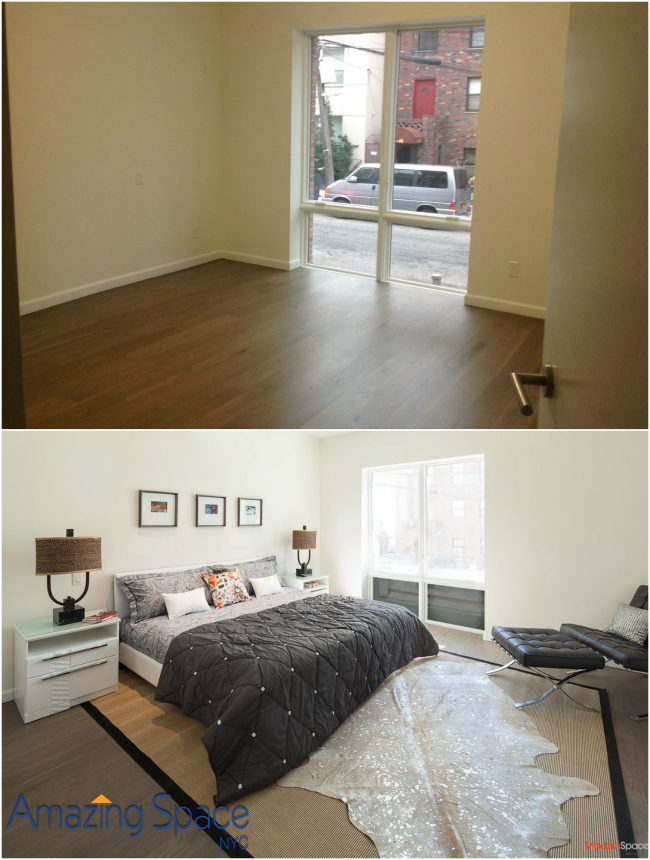 The Lower Level
We transformed this room that leads to the yard into an inviting, comfortable and fun TV-Family room. While parents entertain upstairs, the kids can come down to watch movies, play games and be loud!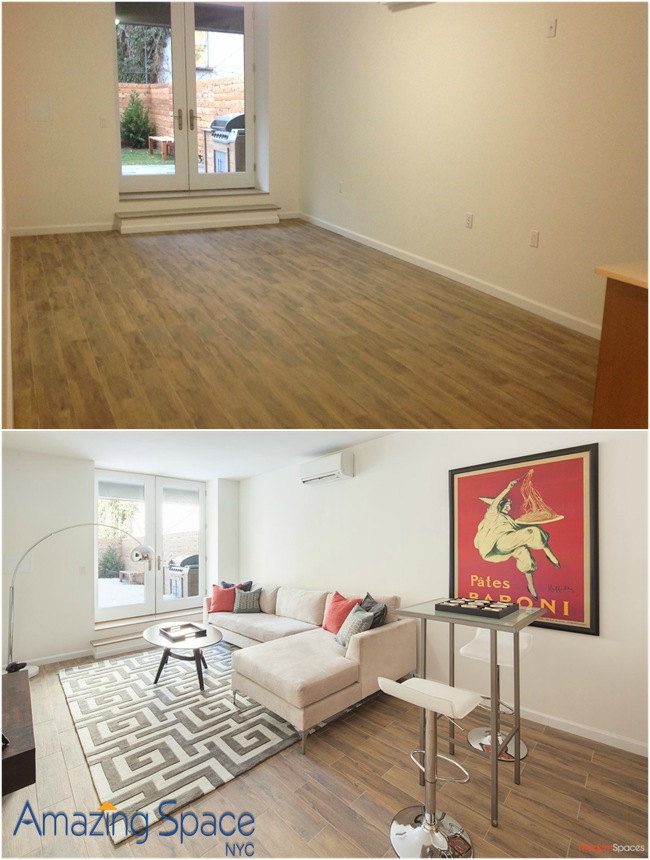 In this next photograph picture is a narrow bedroom with a nice walk-in closet. We added 2 daybeds, a dresser, pops of black and green and lifestyle accessories, turning it into the bedroom of an aspiring artist and thespian! One of Long Island City most well-known venues is a theater called The Chocolate Factory.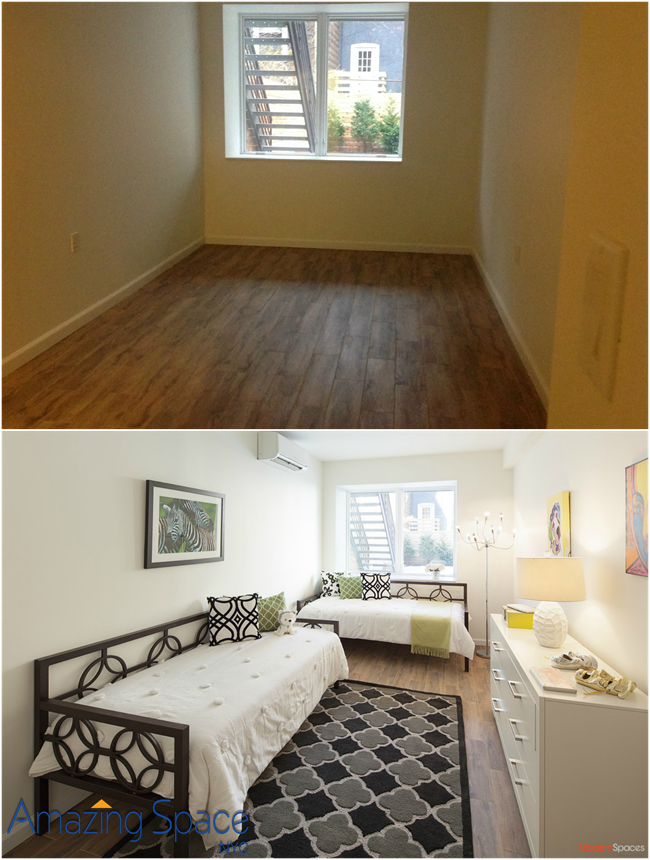 It's not every urban oasis that has a lawn to mow!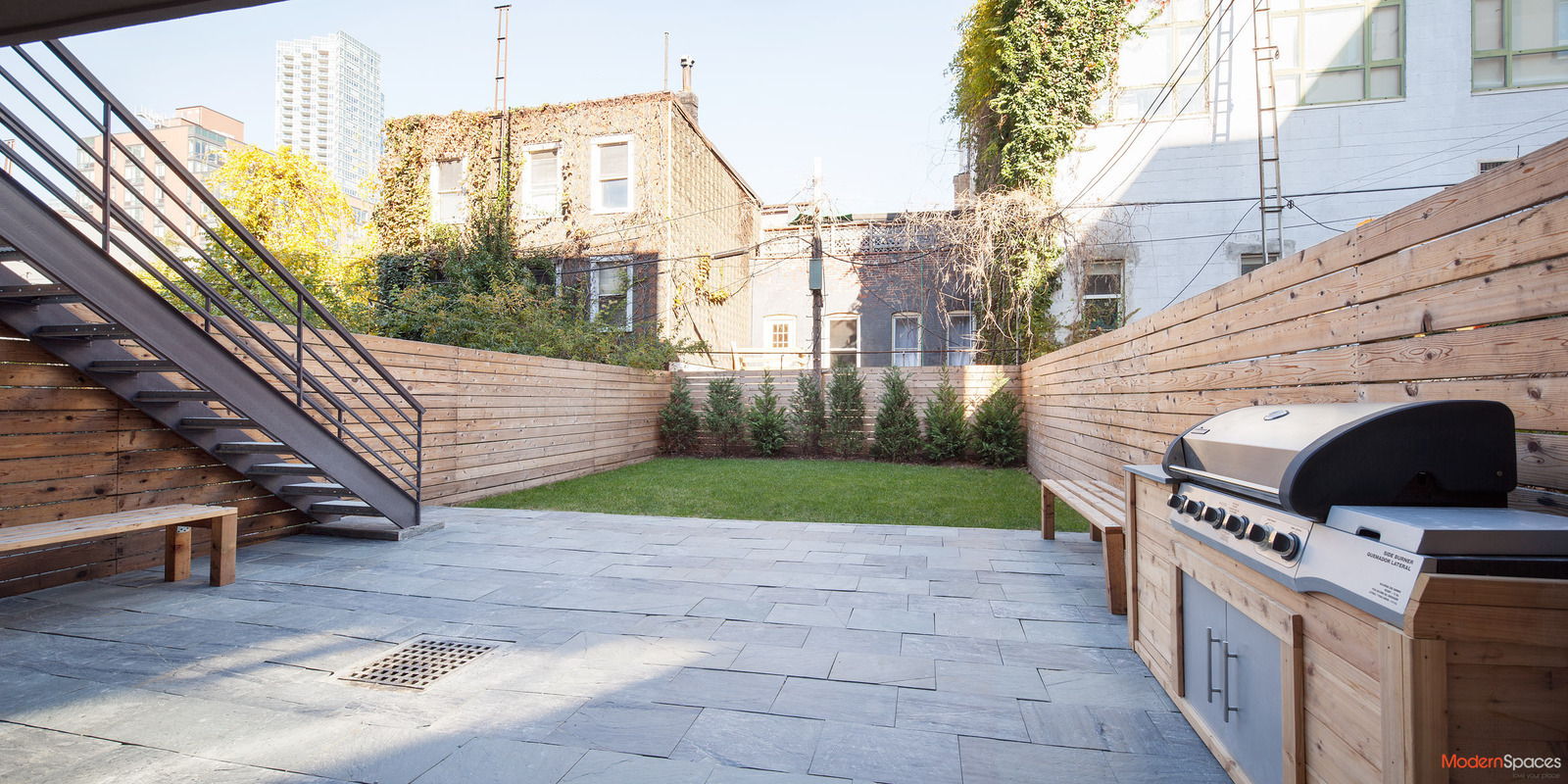 And lest you think Long Island City hasn't hit the big time yet, this home is listed at $2,350,000.  That's getting closer than 12 minutes to Manhattan pricing!