A few years back, advanced home staging training programs started talking about Lifestyle Marketing. It was the anti-thesis of generally accepted staging principles. Simply, the concept is staging for one specific person, where home staging is preparing a home for sale to appeal  to the most people possible.  Surely you limit the potential buyer pool if you design for one person, what happens if they're not in the market to buy a $3 million condo?  It's a logical question.
However, niche marketing has been proven successful many times over. The narrower the niche, the better it works.  Consider how effective people find Facebook Ads, and the huge savings you get when you put your message in front of only the right audience. In many business situations, you don't want every buyer, or even a lot of buyers, you just want the right buyer.  And that, sooner rather than later.  But don't take my word for it, here are some other credible opinions: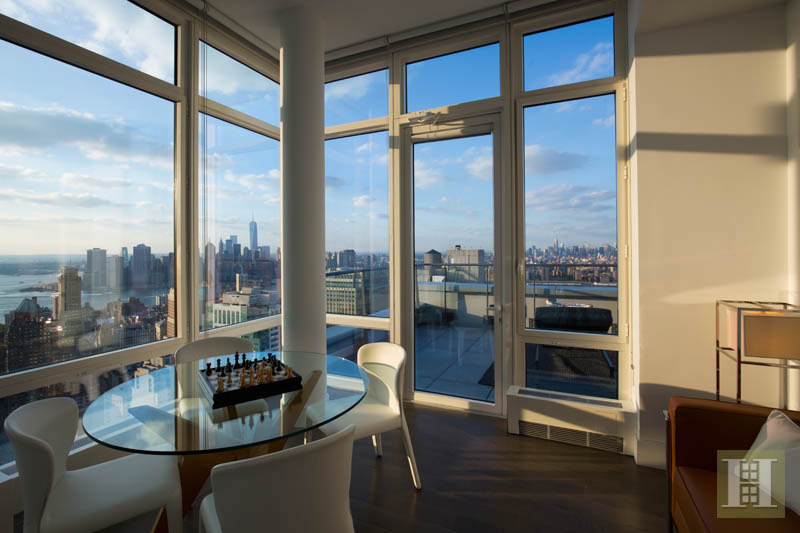 For this listing – 388 Bridge Street in Downtown Brooklyn – I listened carefully to the developer and the marketing/sales director as they said –
"Let's position this unit for a bachelor with money."
Aha, lifestyle marketing at its finest! We often apply this principle at Amazing Space NYC; it works very well for high-end listings where the buyer is often quite specific. More often than not, there just aren't a wide pool of target buyers.
Here, we kept accessories to a minimum, opting for the kinds of things a busy, single guy might have around. Sleek, modern, efficient – for sure; and calming, soothing, a zen-like private space where he can scrutinize his strategy and plot his next move.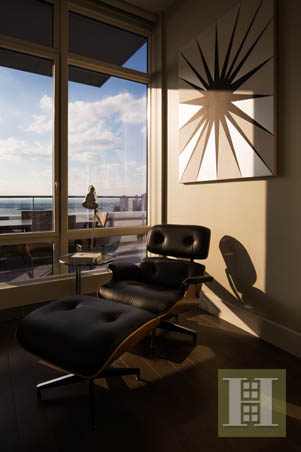 The city is laid out at his feet. Glorious light pours in day and night. It is a stunning set of views, comfortably at arms' length. The owner here can feel high above the fray in this unit.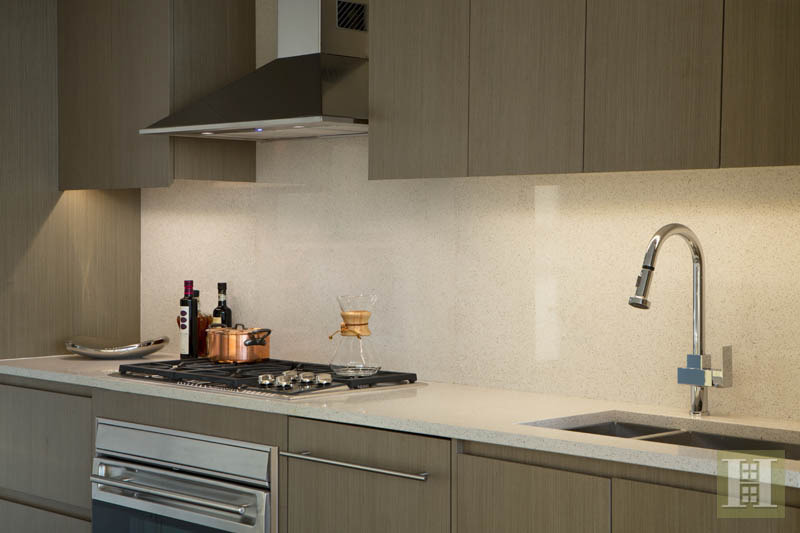 Should he want or need to cook, the space is there. And there are lots of cabinets for the juicer and whatever else goes into those guys' gruesome morning shake.
And if there is a girl… or a friend…there's a place for them on the deck. They shouldn't get too comfortable though.  #Justsaying.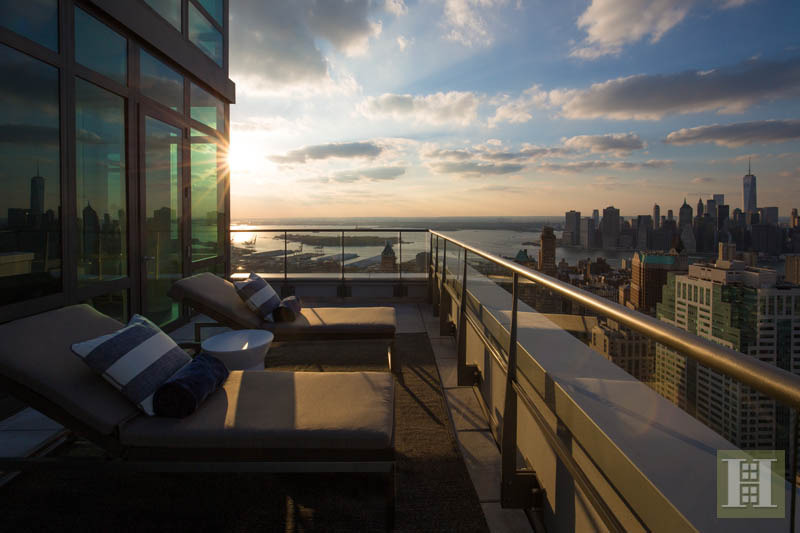 Our Lifestyle Marketing strategy worked.  A bachelor bought the pad, alright.  The buyer turns out to be a hedge fund executive.  And, he bought every piece of furniture, lighting and textile that we installed as part of our design.